Click here to see all pictures from December 2006

Staring Out to Sea
More Pictures by Nisis DV5

On the way back home we dropped in on Crosby where we were just lucky enough to get enough light for a few pictures. It could have easily gone wrong as there didn't seem to be any signs for the beach at Crosby or even any sign that you were in Crosby. So by a little luck and design we headed for the sun with the vague idea that we were going in the right direction. Of course this assumed that Crosby has a beach facing West.

Getting trapped the wrong side of the train tracks we did make it there to see Antony Gormley's statues staring out to sea. They do appear a little strange and I'm not sure I like the idea, don't get me wrong I don't hate them, part of me does really like them but there's another side that just feels like they are one heck of a health and safety nightmare, not that I should be concerned with such things.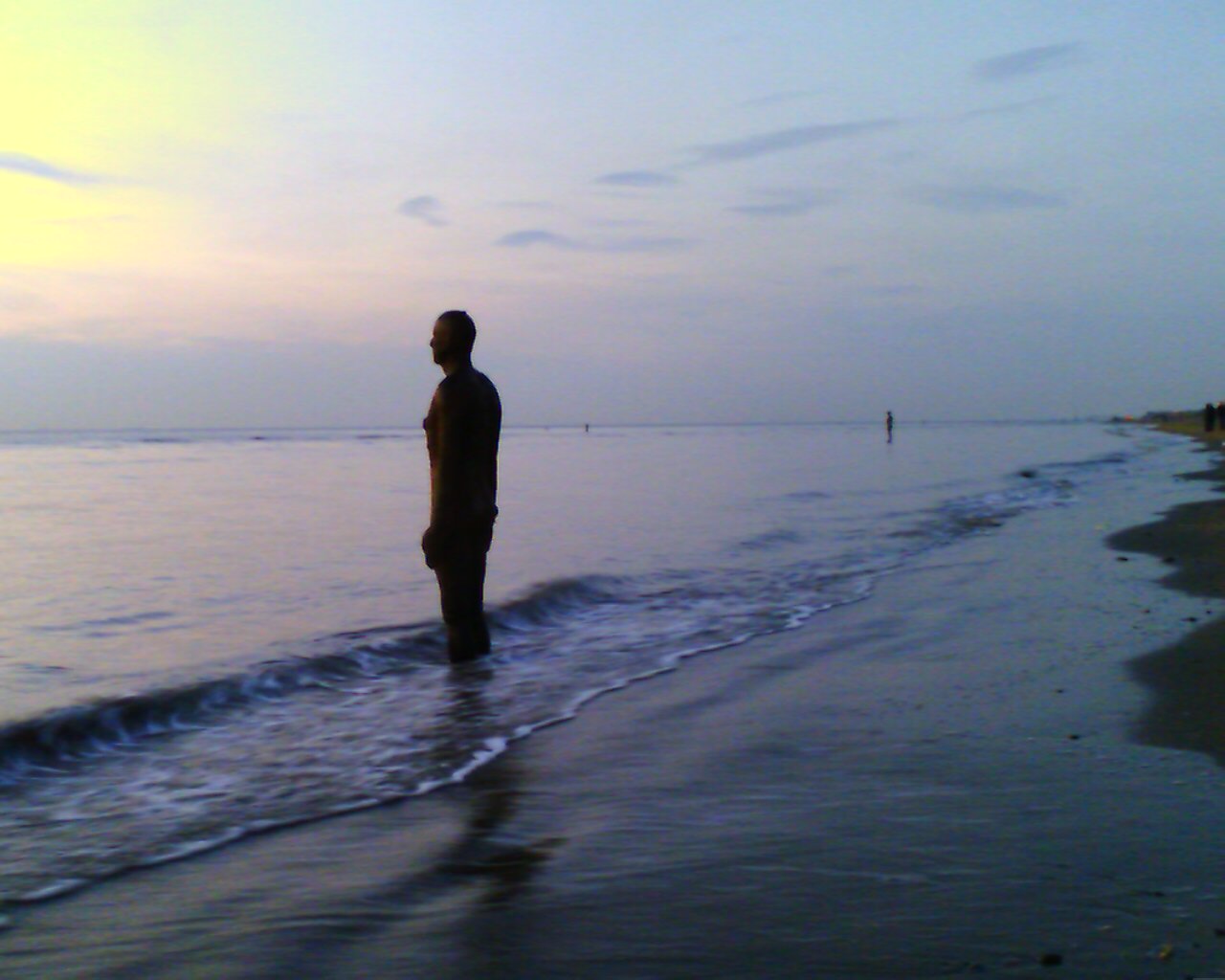 Tags: crosby statue sea beach
0 comments have been left

Make a Comment