Click here to see all pictures from March 2006

Manchester Fountains
More Pictures by Nisis DV5

Same busyness as usual, just this time I have a visit to the centre of Manchester where I made time. Stupidly cold, so I had to pop in and out of shops to keep warm, but time for myself, which is ever precious. This is a picture of the fountains in Piccadilly gardens. However the gardens in Piccadilly have gone so I'm not sure what you call it now.

I did notice today that Manchester has got a pretty good skyline/view as far as buildings are concerned. I sort of knew this already because I did a tour of Manchester some years ago from a tourist leaflet, sounds tacky but there were some things that I never knew about Manchester that I do now.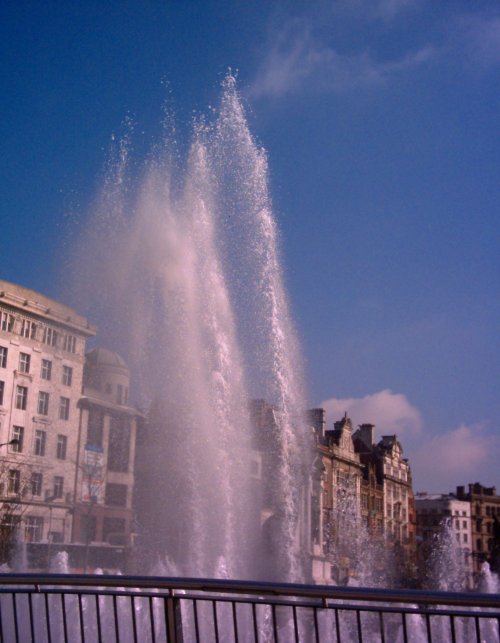 Tags: piccadilly fountains sky
0 comments have been left

Make a Comment