Click here to see all pictures from September 2010

East Lancs Railway Version 2.0
More Pictures by Nikon D5000

Well we failed several times today and if I were driving then home we would have gone but my Wife is so stubborn that she will not give up even to the point where no-one has any fun. We were close to that. We initially headed for Ellenroad Engine House which after getting through the security barrier at SunChemicals we found that it's only open the first Sunday in every month. Let fun be unconfined. We got there after Google Maps ignored a junction and the directiones pointed us back to the motorway back home. It should have been a sign

So where to next? One look at the map and it's Chamber House Urban Farm, no results on Google Maps on my phone but it's on the map so it must be there so we drive to it. I say drive to it what I mean is we drive to where is was and a miscommunication meant that we ended up miles out. After a quick search I found that it had been sold like so many places for... wait for it... housing.

So now I am up for going home. We have been driving for quite a while and I have had not Breakfast just like the Sweeney so we stopped at Delicious which worried me slightly. If you have to call your business Delicious then I have to wonder. Anyway a Cheese and Ham Toasty which was delicious later we were on the road. So as I said before my Wife does not give up so we ended up as the East Lancs Railway in Heywood which took a bit to find, and when we did we found that the train had left. So now we can go home? No. We drive more until we get to Ramsbottom... we will get on a train.

So we get a train from Ramsbotton to Rawtenstall, oh hold on I forgot that this is all about the picture, which is the train that took us to Rawtenstall that then took us right back again. All the door clacking brought me right back to the commuter days that I hated when I worked in Manchester and took the train. I suspect trains are romantic for those who don't have to take them every day.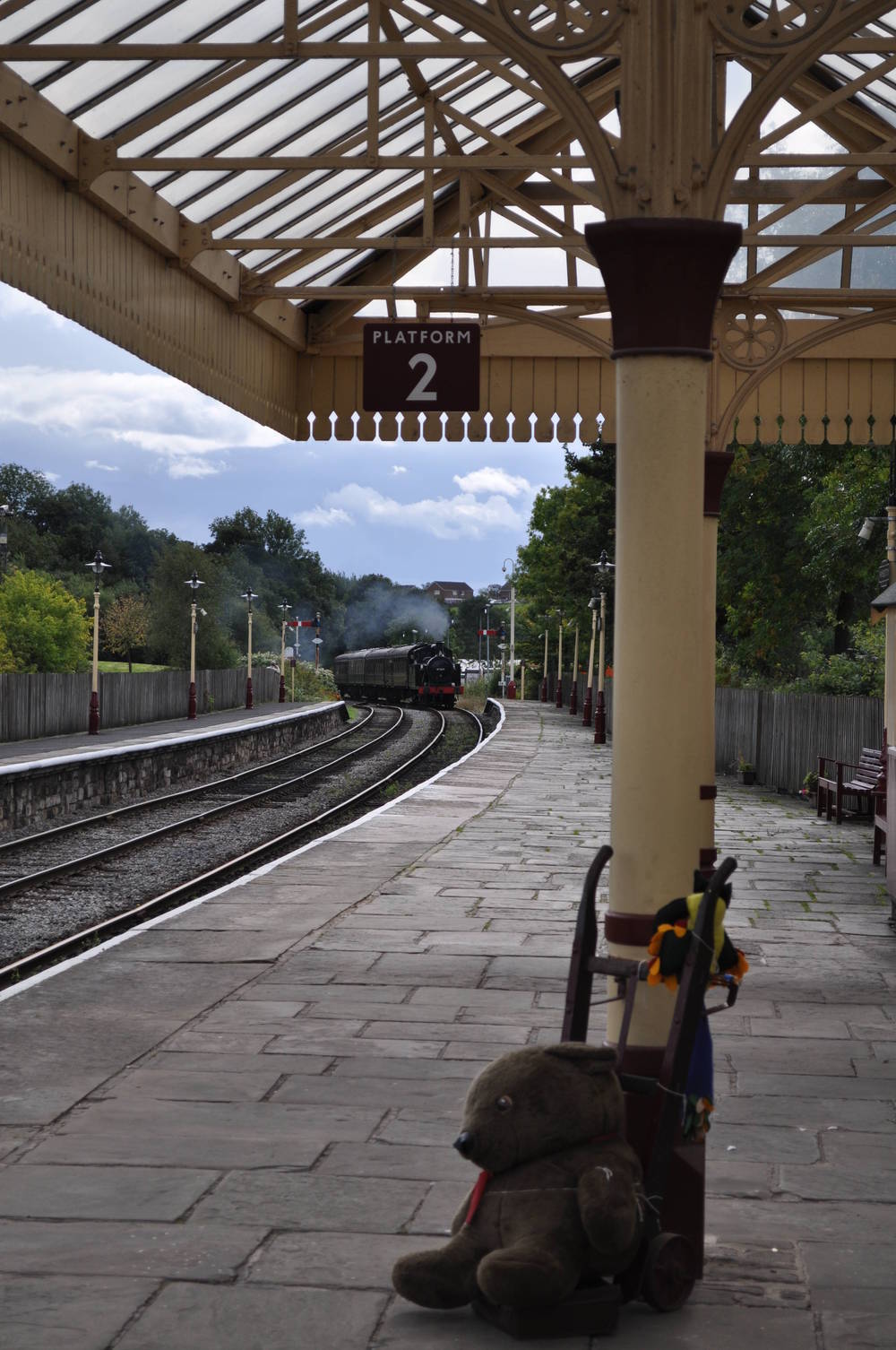 Tags: train smoke teddy transport railway platform ramsbottom station
0 comments have been left

Make a Comment