Click here to see all pictures from July 2011

The Hidden Brotherton
More Pictures by Nikon D5000

It's been a sort of busy weekend really. Packed lots of dull stiff into it that really I won't bother you about... oh if you insist... washing clothes, cycling 20 miles, washing more clothes, eating too much, walking round Manchester during the Manchester International Festival... yeah I told you it was boring but you insisted. The festival looked more like a night festival really, or we were in the wrong place so we messed about a bit, bought books and ended up in Salford via Blackfriars. Walking along towards the bridge that links Salford to Bridge Street my Wife spotted a statue looking over the Irwell, interested to see what it was about we walked back into Manchester and onto Bridge Street and there's a small relatively hidden set of steps down to nothing in particular that overlooks the Irwell. When you step down to this place there is nowhere to go but what you might call seats but nothing else apart from this statue. Very weird really almost like it was all some sort of hidden statue never to be discovered. Not sure what Joseph Brotherton would make of it being Salford's first MP. To the right of him looks horribly like a tomb with his name and the usual details you would expect on such a stone because the statue has nothing on it at all. It's also weird because I suspect the statue is actually in Manchester if you assume that Salford's boundary is the Irwell... so perhaps not strange because he's looking out over Salford.

Either way it's a weird place to put a statue more or less hidden out of the way where I'm assuming Manchester's less that healthy night life like to spend their time by the looks of it.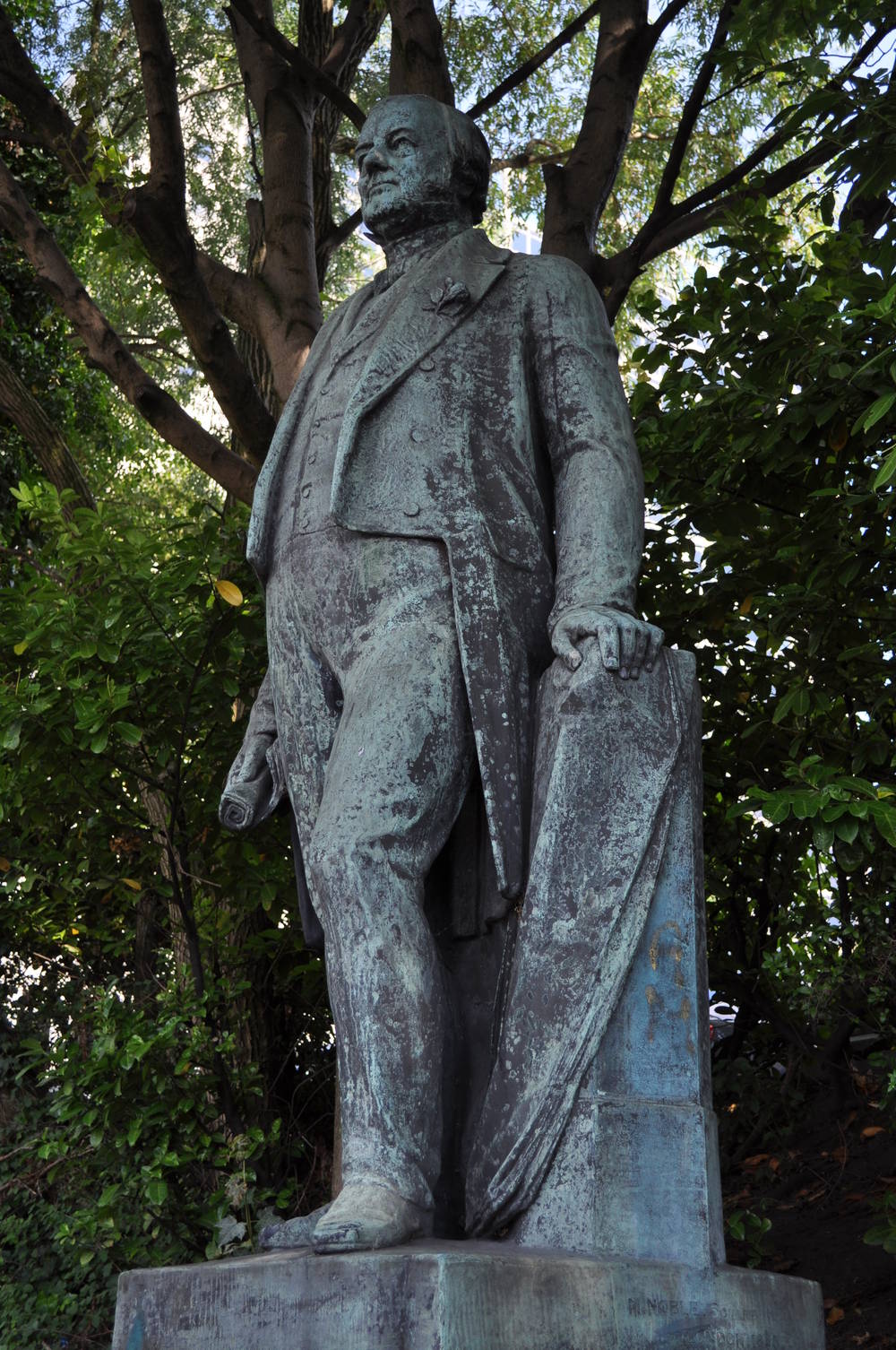 Tags: manchester statue tree
0 comments have been left

Make a Comment