Click here to see all pictures from September 2011

Teggs Nose
More Pictures by Nikon D5000

Todays trip ended up at Teggs Nose but it started out by going to the Cat and Fiddle to have a look at the climb up to the pub because it's one of the climbs in the Macc Monster which I won't be competing in but it did look interesting what with my first flush of success (as far as I'm concerned). Mind you there's a slight difference in the severity and amount of feet required this time, still you never know whether you can do something until you try. Anyway there seemed to be an event on up to the Cat and Fiddle but to be honest it didn't look like the day for it to me, it was wet and a little cold, not really the day for climbing up to the Cat and Fiddle dicing with cars on the way but then again I was in the safety of warm car. So to Teggs Nose. It's a country park with views across to Liverpool, Manchester, North Wales and Alderly Edge to name but a few. In this picture you can even see Jodrell Bank which is easier to see when you're there than on this picture but if you can see a white spot just down from the horizon and off right of the centre, the radio telescope was turning around whilst we were there making it easier to see but it was pretty unmistakable.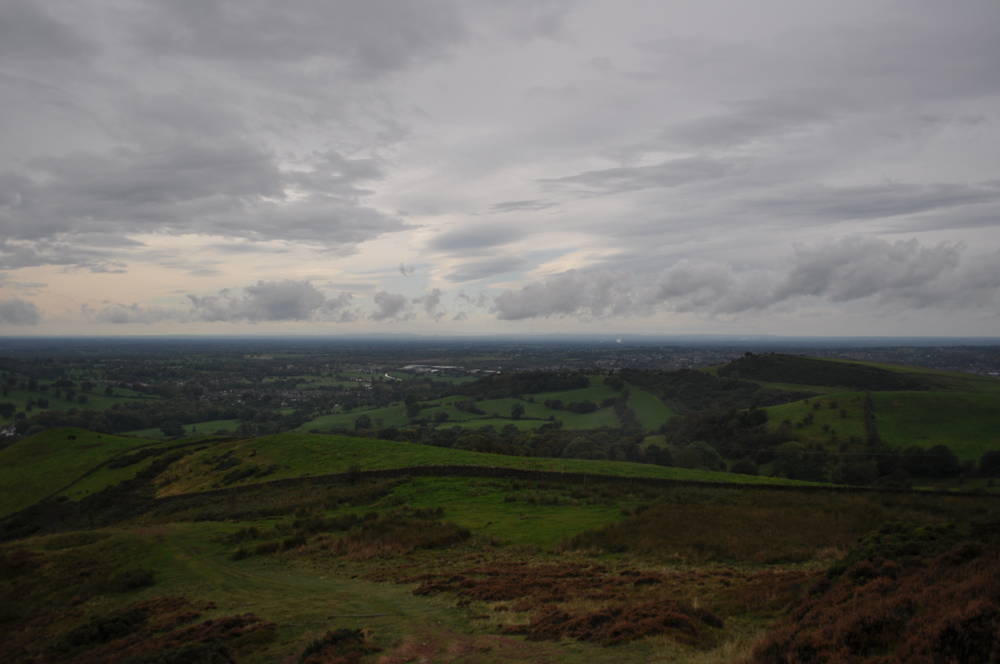 Tags: clouds park jodrell hill
0 comments have been left

Make a Comment