Click here to see all pictures from May 2008

St. Annes Pier
More Pictures by Pentax Optio 50

After an outing on The One Show we or perhaps it was I decided to go to St. Annes to see the Pier. I suspect it was only me that wanted to see it because we were only there for a matter of minutes before we were gone. It was spurred because as mentioned that on The One Show they were talking about the fate of the Fleetwood Pier that I do have a picture of but is not on Zamyatin.

It's strange that such a small pier in St. Annes can survive whilst being so poor and yet in Fleetwood they are struggling. I hope for St. Annes in the summer months you can go out on deck which you couldn't go on the day we went so as far as I am concerned the pier is only a glorified arcade with what looks like a house as an entrance which is the only interesting bit about it.

I suspect part of the problem is that Fleetwood isn't your usual first thought to go for a holiday (mind you neither is St. Annes but St. Annes may appear in the list over Fleetwood). Apparently they are thinking about putting flats on the pier at Fleetwood and I if they do that then it's a shame but as one guy said on The One Show if the public can still use the pier then so be it. Obviously I'd like the pier to have the same life like Llandudno's pier but if that's not the case then if public access and apartments are the way then that's better than getting rid. However I wonder whether the public will get access.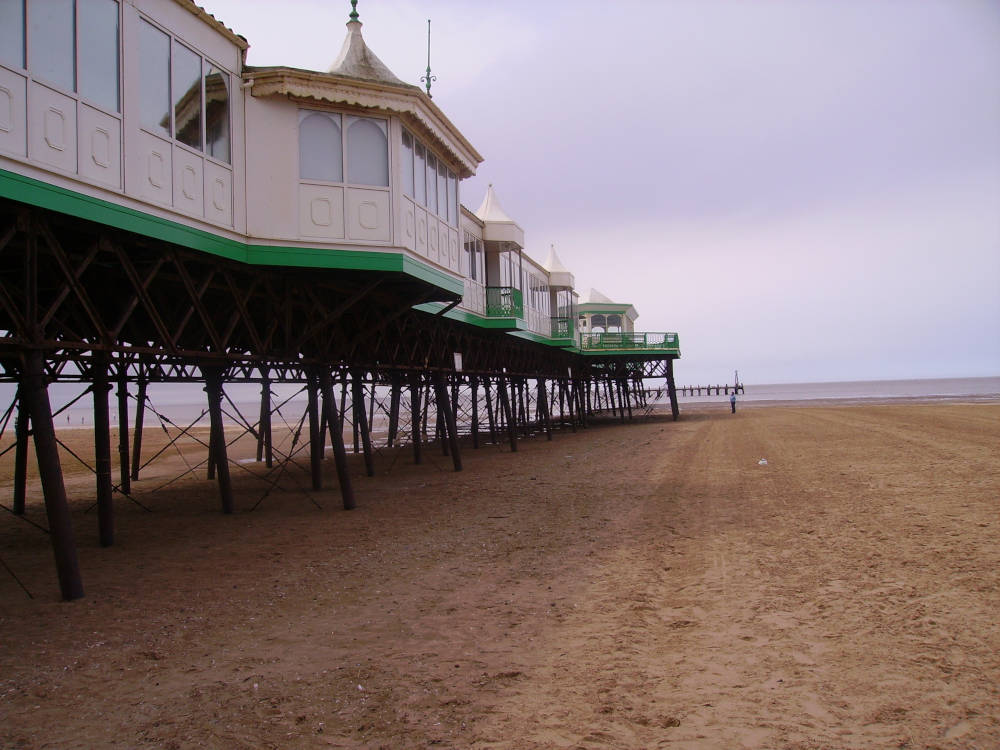 Tags: pier st annes beach
0 comments have been left

Make a Comment