Click here to see all pictures from November 2012

Rome Skyline
More Pictures by Nikon D5000

It was the Vatican and the Cistine Chappel today since it was closed yesterday. Of course since it was closed yesterday it was twice as busy today which made it hard going. I think the main problem with it is that there is so much hype about it so when you do get to see it after all the effort, queues and crowds, it all appears to be a little bit of a let down. Don't get me wrong the Cistine chappel is impressive but because it was at the end of the tour I sort of wanted to get gone. Mind you a walk along the river at around sunset as the starlings were turning tricks in the sky was much more acceptable. The picture is of a sillohete of the skyline to the left of Peter's Basilica, unfortunately due to the brightnes of the scene the Auto Focus didn't do it's job and IT failed to notice so it is slitly out of focus, still I like it so here it is.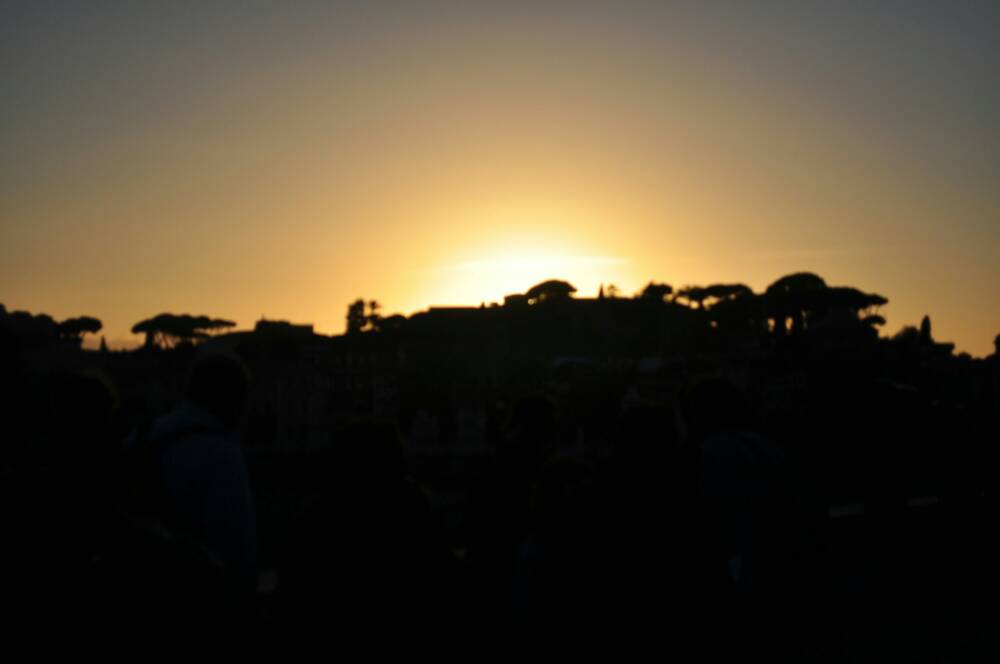 Tags: silhouette rome sunset skyline
0 comments have been left

Make a Comment