Click here to see all pictures from March 2013

Not Very Effective Guard Dogs
More Pictures by Nikon D5000

I don't think you'll find that stone guard dogs are that effective, something about them being stone, however athletically and from a maintenance point of view they are better than real dogs as far as I am concerned. None of that barkey nonsense with these chaps they just obediently sit there asking for nothing. These can be found at Brodsworth Hall near Doncaster.A loing way to go for a trip out but it looked interesting and we hadn't been there despite my Wife constantly saying that we had.

It's an interesting hall and probably better when the weather is warm and there would have been more to see if we has turned up on Sunday because we would be able to look at the chapel. Still looking at the huge hall set out as it would have been around the First World War is impressive though very cold even inside so if you do go when it's cold, make sure you take a good thick coat and as you can see by the picture it was cold. I think the snow gives it away.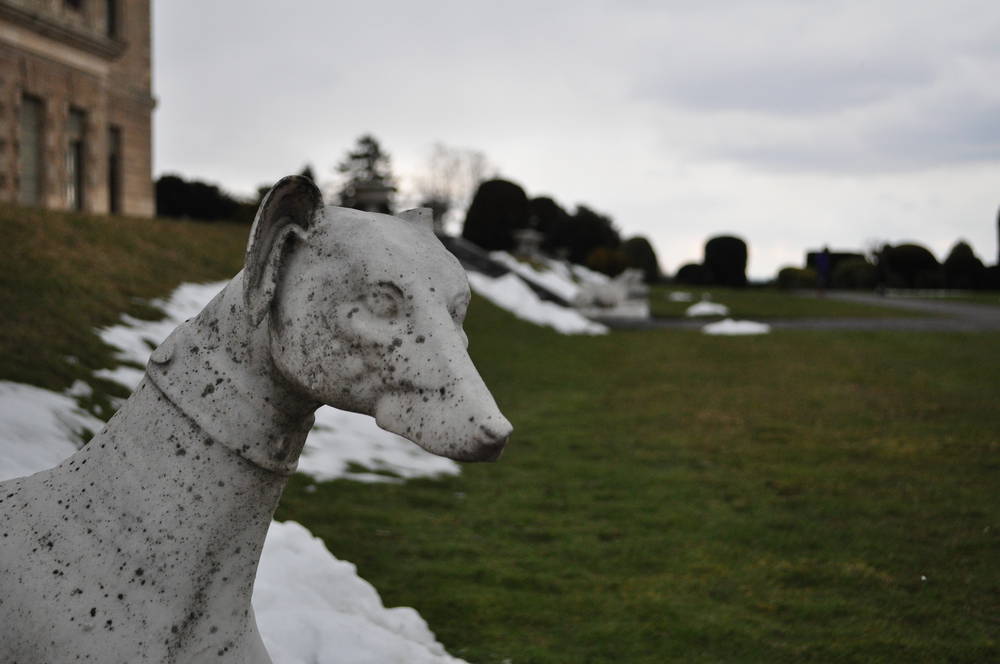 Tags: dog statue brodsworth hall hall snow
0 comments have been left

Make a Comment