Click here to see all pictures from July 2012

Norton Priory B Team
More Pictures by Nikon D5000

Don't go it was a daft pun, really. Oh damn it you closed the browser down or navigated to youtube to watch a cat play the piano to calm yourself down. If you did come back then you have a treat in store... OK I lied it really doesn't get much better as I'm going to bore you for a little while on focal length.

Yes this is a bee at Norton Priory, a bit of Macro photography where the focal length is down to a couple of millimetres which means that as I stood there trying to take the picture, if I moved back more than a millimetre or so then it was all screwed. Luckily since I'm not really a robot I just moved back and forward until it looked right and snap. I have billions of these damn pictures now. All with bees doing something slightly flipping different.

Of course I came to the end of this run and thought... "The bees keep on flying away", yeah I don't think it was thought on the scale of Plato or Archimedes or even Homer... unless it's Simpson of course. Well the thought was more than that it was more that I could try and take a shot of a bee in flight. By this time I could sort of guess when they were going to take flight so I waited.... and I waited... and I waited... and my Daughter asked when we were going. Hmmm interesting question. It's a garden with lots of space and other things at no point have I shackled anyone to my ankle, it's not like Sainsburys where if I spend more than a second selecting toilet paper then my Wife and Daughter are off in a flash meaning I then spend the next 10 minutes hunting for them, no it's a garden that to be honest I wouldn't object to walking around on my own and occasionally check for Wife and Daughter... occasionally.

Anyway back to the bees flying. After about 10 minutes of sticking to this bee I decided that I must have chosen the only bee in the place that was having a snooze. This is after I chased if from one flower to another... we walked off and 10 minutes later it was still there. Tired bee.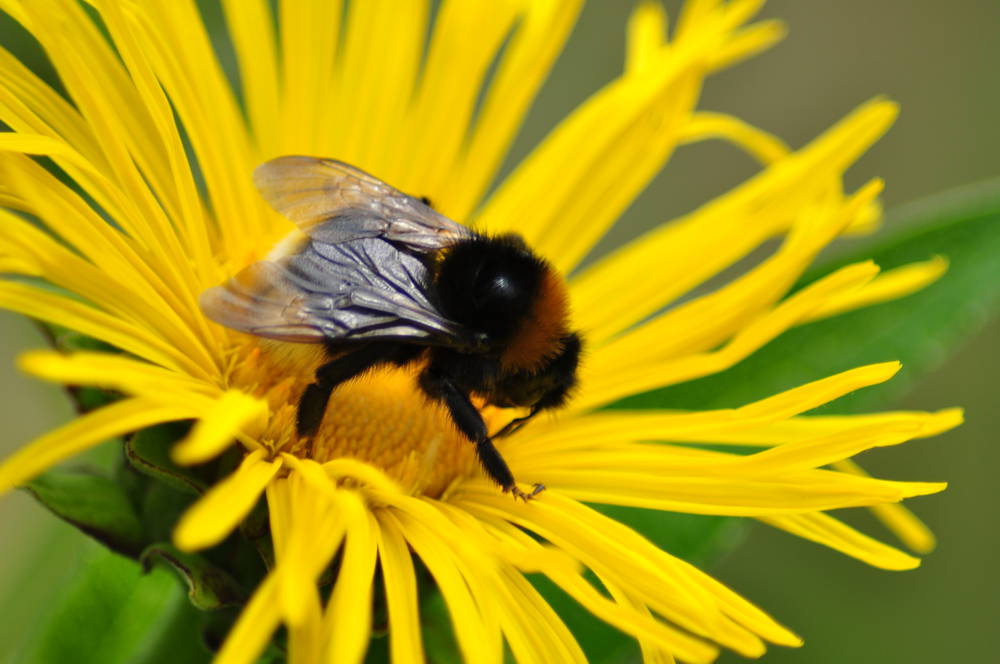 Tags: flower norton bee macro
0 comments have been left

Make a Comment