Click here to see all pictures from December 2005

Lomo Debut
More Pictures by Sony Ericsson K700i

Here's a mural depicting the Romans, taken with this camera, the Rollei and the newly bought Lomo copy with a 170 degree fisheye lens, so as you can imagine (all those who know what I'm talking about) I got quite close with the Lomo before I snapped. One problem I only realised later is that the Lomo really takes better pics with 400ASA and all I have is 100, and since it's fixed focus, aperture and shutter speed I could have a very dim set of prints. Ah well I shall call it a test reel.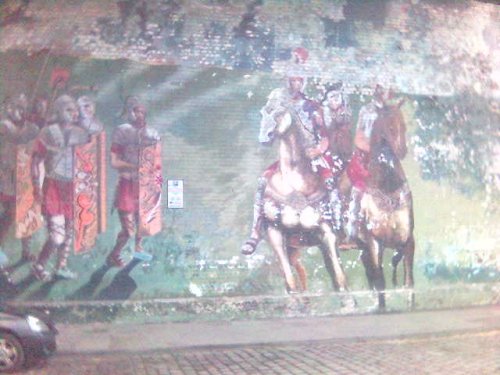 Tags: roman manchester
0 comments have been left

Make a Comment