Click here to see all pictures from December 2005

Foggy Christmas Night
More Pictures by Sony Ericsson K700i

Oh blimey itís the foggiest Christmas eve that Iíve ever seen. It came down all of a sudden and like a blanket we canít see anything. Not like last year which was white, the famous white Christmas In Denton.

Next year I hope for a the rainiestÖ at least we donít live in a valley.

Happy Christmas.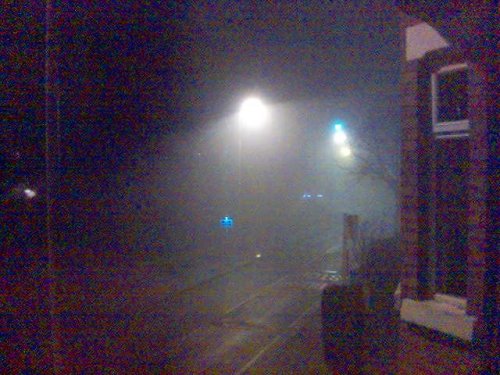 Tags: fog christmas denton
0 comments have been left

Make a Comment