Click here to see all pictures from May 2007

Demon Programmer
More Pictures by QTEK 9100

Just a quick snap of the cat who appears addicted to my laptop. If I sit down and start messing with the laptop the cat decides to sit in the most inconvenient place. I don't know why he like it so much, It also appears that the more important the task I have to do the more the cat gets in the way. So if I have to do some work out of hours then the cat is here quicker than if I'd have opened a can of Tuna. He starts by pawing at my arm because it's in his way, and then he just plonks hinself down, arm or no arm, head just near the mouse (ah perhaps that's it) pad pinning my right arm to my leg.

At least he has stopped walking over the keyboard, which was a little scary when I was logged into one of our live machines at work. One incorrect key press as I'm editing a file and who knows what could happen, so as you can imagine the first (and last) time he did that I did have a quite a bit of checking to do to confirm that nothing had gone awry.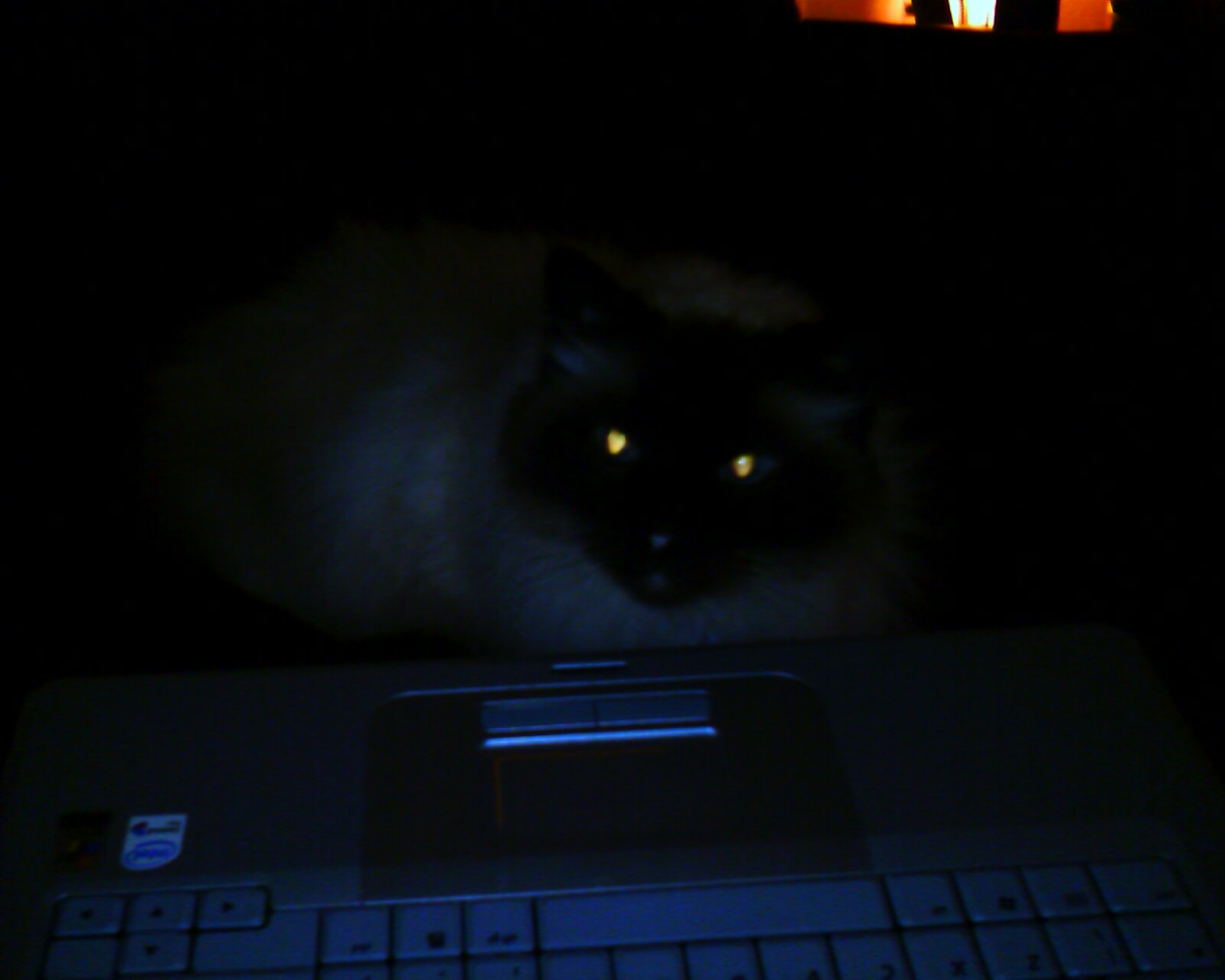 Tags: cat computer
0 comments have been left

Make a Comment