Click here to see all pictures from January 2013

Christmas Cheer
More Pictures by Samsung Galaxy S

After a much needed trip out after so much of the week being spent indoors out of nothing other than laziness we ended up in Leeds, initially to see Temple Newsam which was OK but probably would have been better if the weather was better and more of it was open. At the time there was a wedding in the Great Hall which would have been good to see (the hall not the wedding). It does make you wonder why they allow visitors into the hall if they can't see all of it, despite that they do insist that you get charged full price, so I suspect if you go then you might want to check. Anyway like I say on a cold day there was nothing much happening and so we left to go shopping in Leeds for some reason. When we parked up this greeted us at the back of the building we parked behind. Some inventive clockfacery action was going on.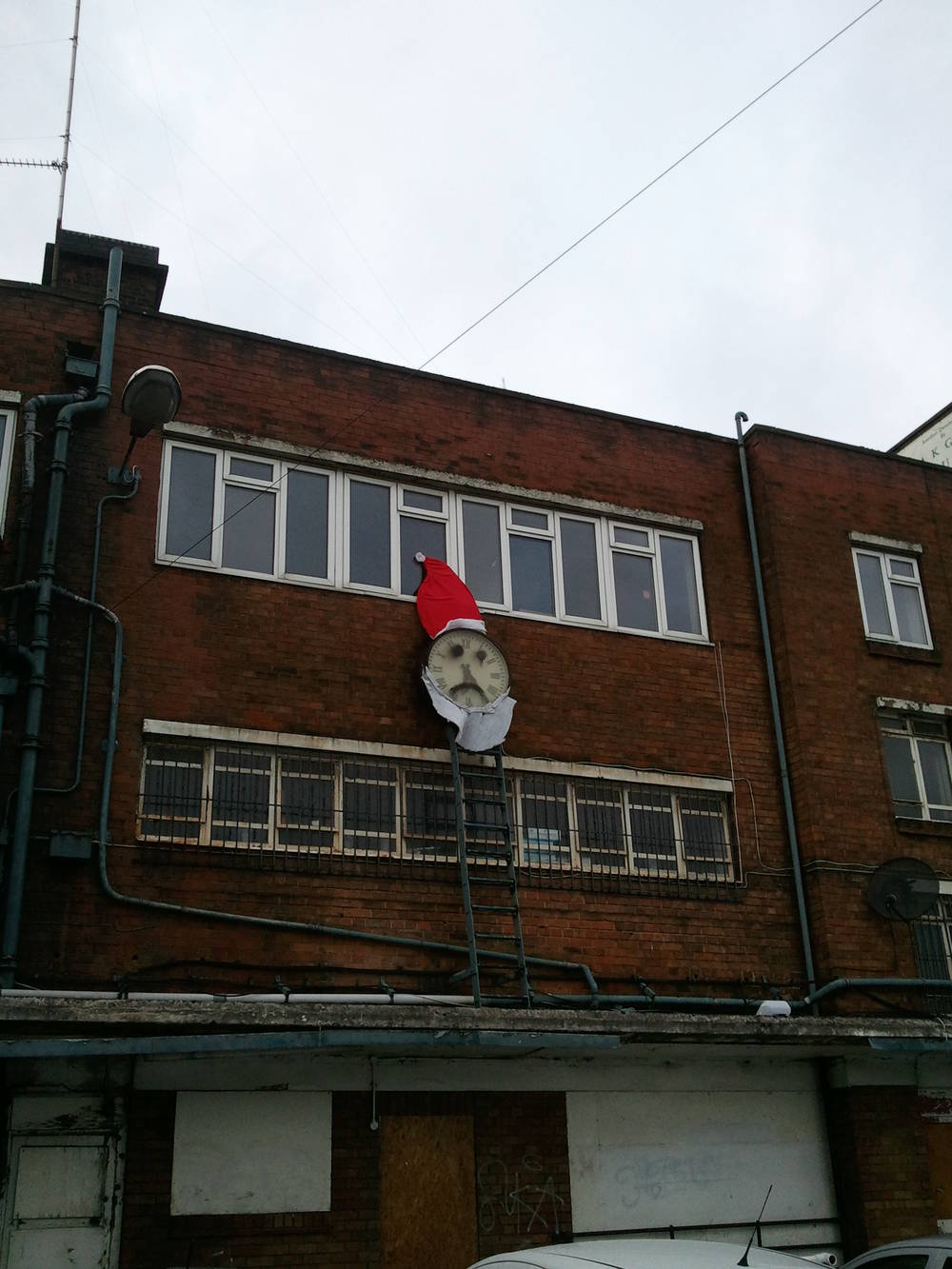 Tags: christmas leeds clock santa sad
0 comments have been left

Make a Comment