Click here to see all pictures from June 2010

Buxton Raceway
More Pictures by FujiFilm FinePix 1600

On a nice and hot Fathers day what's the best thing to do? Well the answer is simple, you drive to Buxton, forget to put suncream on and stand on a block of concrete for 6 hours in the baking sun watching maniacs drive cars around an oval of tarmac. I tried my panning techniques out using the Finepix and came up with a few conclusions. The first is that I am probably not that bad a panning since the Finepix is a bit poor. The delay you get when you press the shutter is unbelievable so you can't work out of you still have the car in shot whilst you're panning or even when it has decided to start taking the picture. The amount of times when I got a nice picture of an empty track is untrue. Add to this the fact that the auto-focus kept on focusing on the fence and not the cars none of which was viewable on the monitor or the viewfinder made the whole taking pictures thing difficult.

This is the best there was unfortunately. A picture of the Hot Fords race, it was the best panned one just not the best framed as I got the official photographer in the shot too. It was all a bit mad with thrills and spills, with Samantha Taylor having a strong run in the first two rounds of the ministox until she was flipped and I suspect that the car just wasn't the same for the final. As for the UK Modified (whatever they are), they were mental. 200Bhp and 500kg so they flew and were impressive. In short it was a good day out. Better for the family than a large circuit as there is no walking though keeping up with the action is difficult and it's a pity there's no instant reply and it's a shame that I didn't have a hat.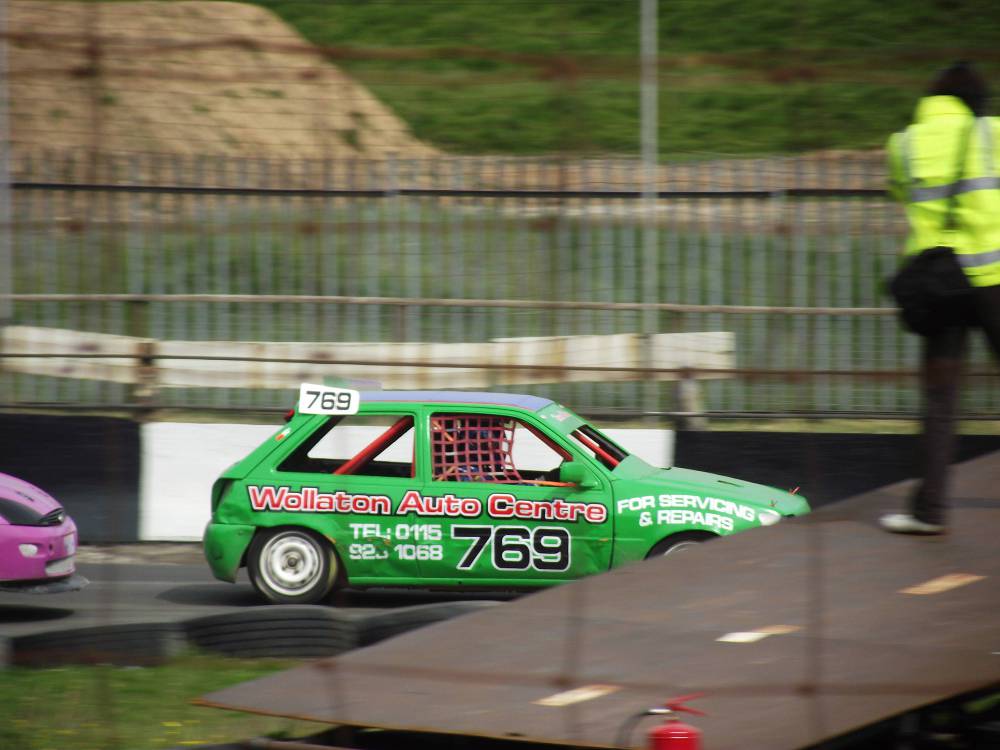 Tags: motorsport buxton raceway ford panning
0 comments have been left

Make a Comment