Click here to see all pictures from January 2006

Ancoats Dispensary 2
More Pictures by Sony Ericsson K700i

The front of Ancoats Hospital as was. The blue bit is a fence to stop you getting in there, as it is to be demolished. It would be interesting to know more about the building such as when it stopped being a hospital and when it was shut up, perhaps after a little investigation I shall know.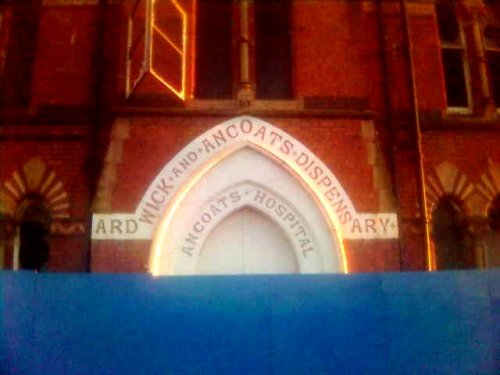 Tags: ancoats hospital dispensary derelict disused
2 comments have been left

Make a Comment
Comment Left By: frosty
Date 21:15 4 Nov 2007
did you know that this is a listed building and very shortly work will commence to turn into apartments
---
Comment Left By: Zamyatin
Date 12:00 5 Nov 2007
Oh I didn't know it was listed. So with any luck most of the fabric of the building will be retained. Ta Frosty.
---