Click here to see all pictures from July 2005

Tree Pepper
More Pictures by Sony Ericsson K700i

Anyone for peppers? Once again showing the K700i's problem with low light

This is a Pepper plant that my Wife bought. It looks lovely, and I really would like it to last (plants die in our house). However the peppers don't taste too great. Still looks it lovely though.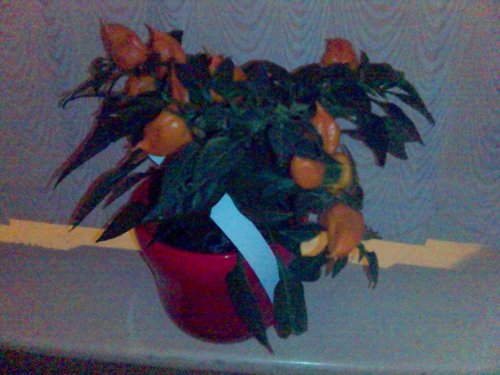 Tags: peppers home plant
0 comments have been left

Make a Comment