Click here to see all pictures from April 2010

So Good They Named It Twice
More Pictures by HTC Touch Pro 2

For those observant of you, well you don't have to be that observant, this isn't New York it's New York New York in Vegas where you can visit many mock countries in just one day so long as your feet hold out. Lots of walking and lot of heat make Zamyatin a tired boy and it's only 5pm a time when Las Vegas is just getting into the swing of things. As someone who likes to buck the trend we've gone for a rest in the hotel as it has been a long day. We might pop out later to see the lion enclosure at MGM or see the lifts that apparently go sideways at Luxor (I think someone was pulling my wife's leg or at least mixing Las Vegas up with Charlie and the Chocolate factory) but who knows.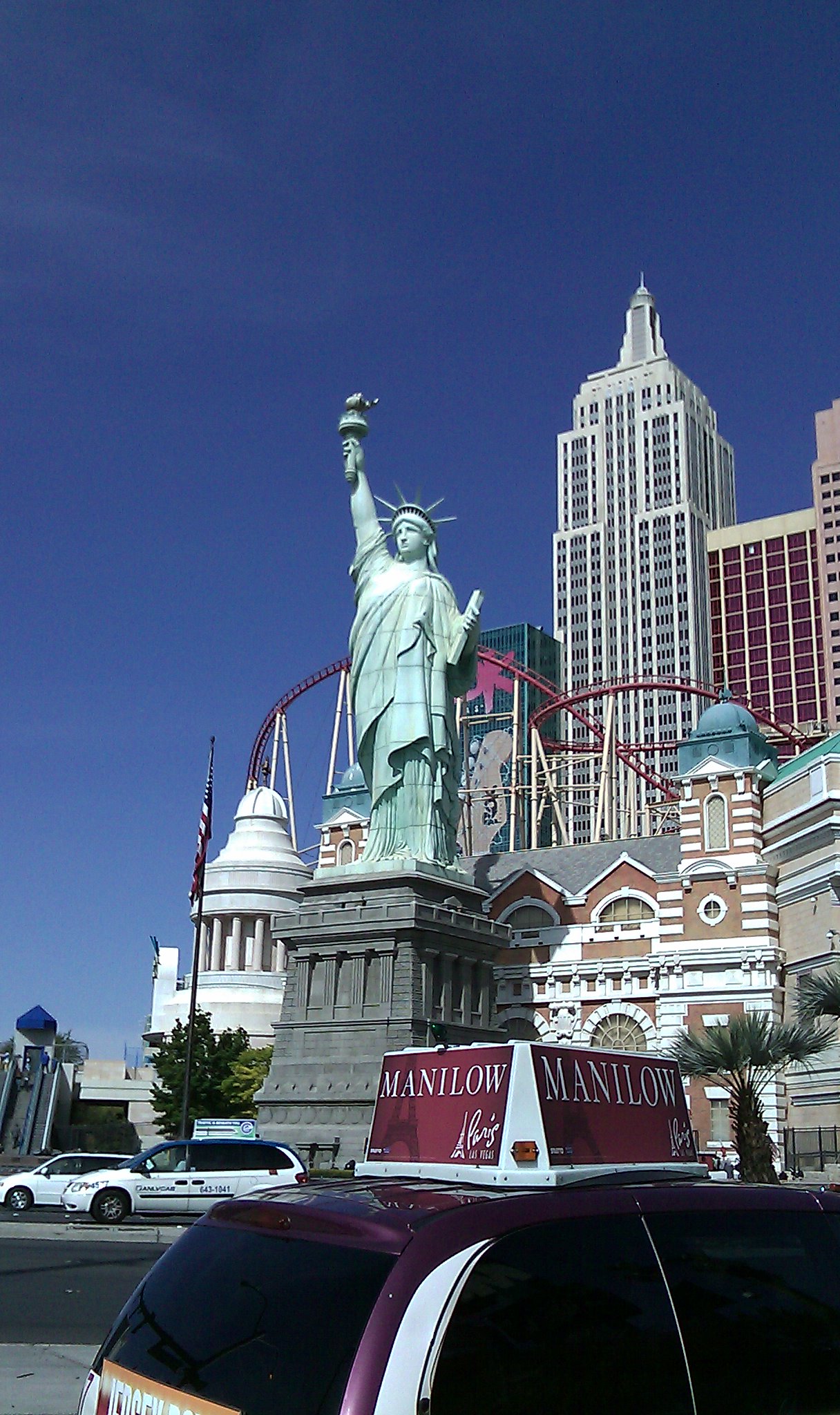 Tags: vegas statue america manilow
0 comments have been left

Make a Comment