Click here to see all pictures from August 2005

On Reflection
More Pictures by Nisis DV5

A crane in the centre of Manchester taken from as a reflection from Malmaison's window, you can see the blinds if you look close. What you can also see is where the brightest bit of the sun is. There was a black spot in the sun on the photo due to the cameras detector getting saturated by the brightness of the sun. This has been edited out.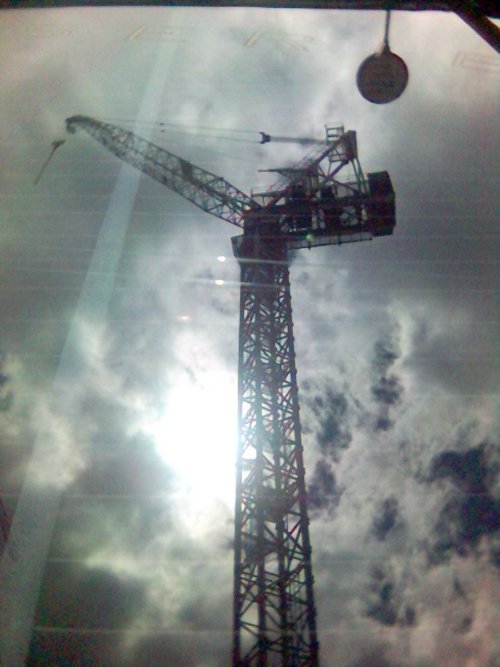 Tags: reflections malmaison manchester clouds
0 comments have been left

Make a Comment