Click here to see all pictures from August 2013

My Mall not Your Mall
More Pictures by Nikon D5000

In my foolish hope to escape the sun of a day I decided a shopping trip was called for. After a quick scan of the guide book I found that in the top 10 shopping places in Cyprus, number 1 was a place called My Mal in Limassol. Under cover and more clothes shops than you can shake a stick at would just be the ticket for distracting the two ladies in my life. Of course it would be boring as hell for me, but this would be a way to hide from the never ending heat and the scorching sun. Little did I know that this distraction would only last a few hours and we would be back out again baking. Most malls all over the world are the same re-hash of the same things, most of them clothing stores or shoe shops. This one was slightly different in that it had an ice rink below ground, and that's where the interisting bit stops. Back to the clothes and shoes. We did however visit the only shop in there that was an electrical shop and with some excitement bought my Wife a tablet, she did ask for it, but insisted I paid. Not sure what I am letting myself in for here as I'm the tech support here so I may just be paying for an opportunity for more hassle.

I must admit there is one strange thing about driving around Cyprus, and that's every so often you look ikn the rear view mirror to find a UN pickup truck behind you. I overtook one at 10kmh above the speed limit, they don't have UN on the back and since there are so many pickups being driven I didn't immediately think it was a UN truck, but as I pulled aside there it was the UN sign. I am assuming they are above handing out speeding tickets.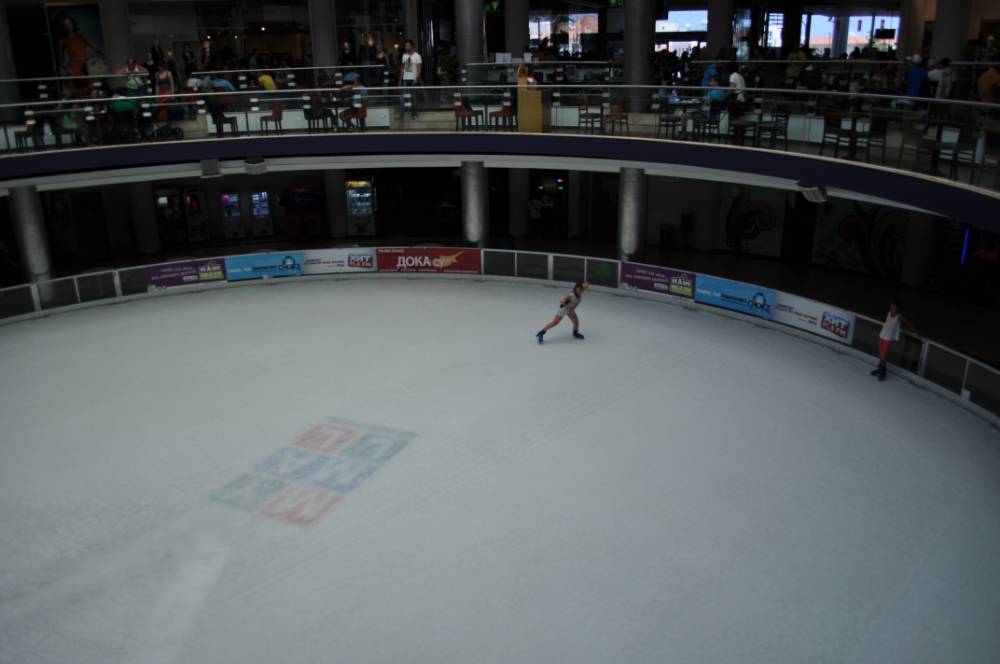 Tags: limassol cyprus mall skating
0 comments have been left

Make a Comment