Click here to see all pictures from March 2007

Llandudno Promenade
More Pictures by Nisis DV5

Ah it's archive pictures again back from July 2006, so as you can guess it's been a busy week and the weekends have not been my own to go out and take something interesting which is pretty poor, even this weekend has been taken over by others and so with the expectation that tomorrow should be no difference, I decided to run an archive so that at least there's something different here at least every two weeks.

So here's a picture of Llandudno's Promenade. It was a pretty warm day as you can see by the picture, I seem to remember this was also the day my brother and his wife attempted to fold their pop-up tent back into the back it popped-up from. The whole process appears to be simple but thirteen minutes later wire cutters were looking preferable.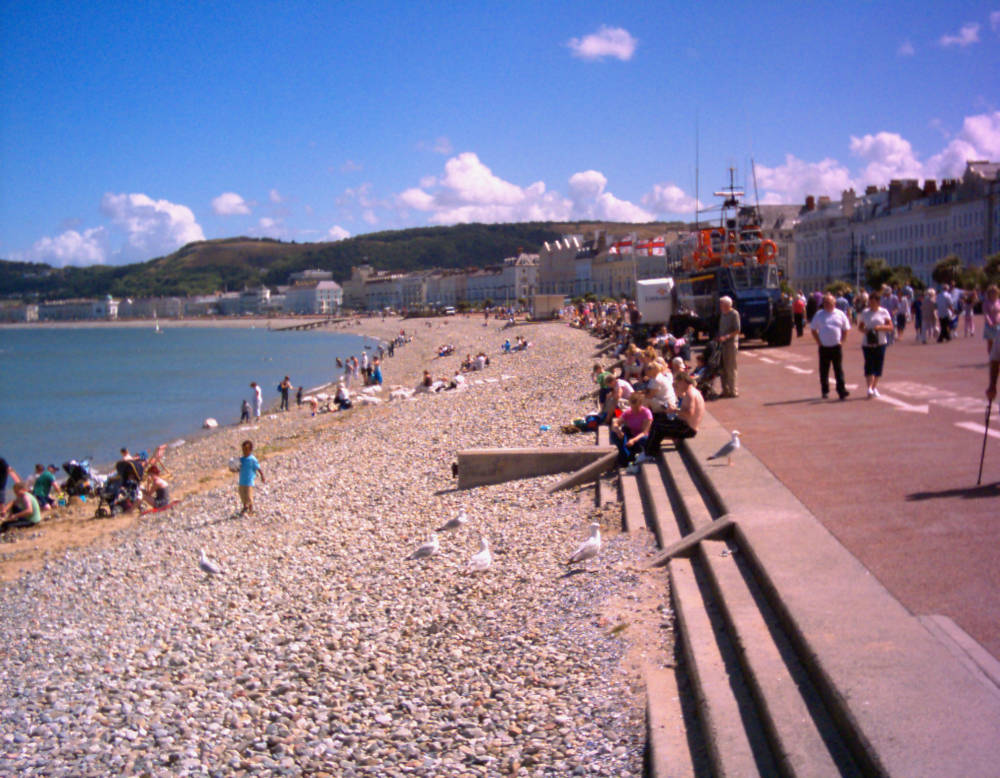 Tags: llandudno promenade beach clouds
2 comments have been left

Make a Comment
Comment Left By: lyndsay tulloch
Date 10:25 1 Sep 2008
great picture, when i see llandudno it reminds me of easter when i was a kid (about 7 or 8) eating a smarties easter egg on the great orm, my nan and grandad were down from scotland and we were with them, my grandad died last year so it will always be a special place so thanks for a great picture...
---
Comment Left By: Zamyatin
Date 09:09 2 Sep 2008
Sounds a nice image. I have cine of me an my brother failing to throw pebbles into the sea in Llandudno but no memorys other than the recent ones.
---