Click here to see all pictures from September 2005

Lighty Light
More Pictures by Sony Ericsson K700i

I liked this pic when I took it, not so sure I like it now. No it's not aliens, it's the lights that I have finally fixed above the wardrobes, though it might make a good pic. How wrong I was. Three transformers later the lights are on. Hooray!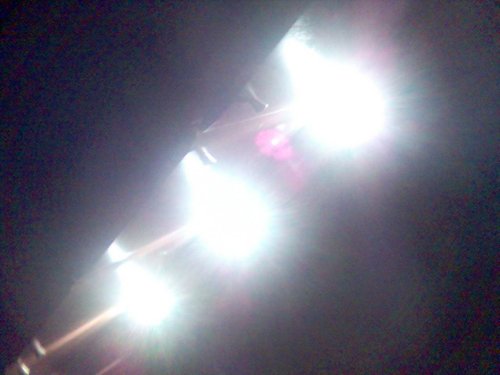 Tags: lights home
0 comments have been left

Make a Comment