Click here to see all pictures from October 2010

Le Shark Dans Le Deep
More Pictures by Nikon D5000

So off to today's wondrous escapade. Today we are at The Deep which is an aquarium sold to me by some under water glass lift. I am sure I saw a picture of it but in the end I suspect I didn't, it looked magnificent in my mind's eye, in reality is was a little less impressive. I am pretty sure the Blue Planet Aquarium at home is better but perhaps that's just my memory playing tricks on me once again. Don't get me wrong the place is pretty good and you do see lots of interesting things but I had my mind set on this huge lift that was glass all around. How I thought that this would work and how this would be safe for the people in the lift or the fish I have no idea, so to find out that it was a regular glass lift put me off a little.

Anyway after exhausting The Deep we went outside to take some pictures and then it was off for lunch in the pretty Beverley and it's Minster much of it we circled many many times until we finally found a car park that was cheap enough and had spaces. Nothing much to report really, lunch was OK, the Minster was a Minster and I was cold, so quite soon it was back to the hotel to get warm.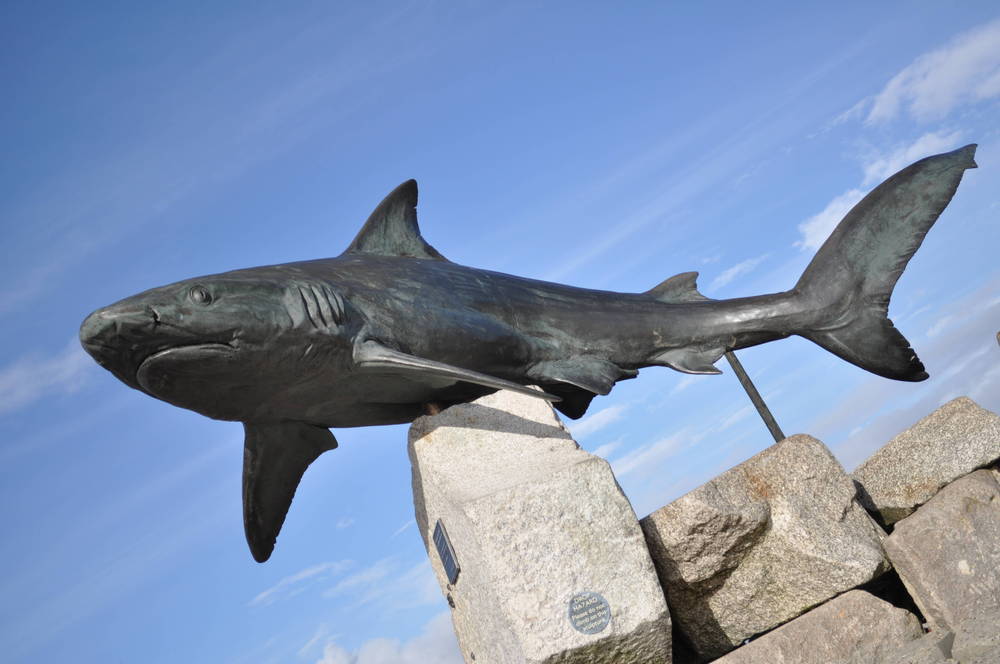 Tags: shark hull clouds sculpture
0 comments have been left

Make a Comment