Click here to see all pictures from May 2011

Kaleidoscope Window
More Pictures by Nikon D5000

There has been so much going on and so little time/opportunity to take pictures. Well where do I start? I have no idea other than last weekend was a weekend in Ireland to watch Eurovision... nah not really it was a 21st which was alright and very very successful for others owing to the time in the morning that people sloped back at. Needless to saw with a 10 year old in tow it was an early night after watching... Eurovision with the whole pub behind Jedward, every time they got anything there were cheers... and I thought that people were being ironic when they said that theywatched Eurovision. For my nephew it was all too much as Iteland descended the ranks and he wanted to go home. Better luck next year

Anyway back to the pic. Of course with no camera time there was nothing to take and so here's a picture of the stained glass window in Palma Cathedral. There were a couple, one of which was the light that it projected onto one of the walls which was pretty but whilst this is less abstract I liked it better so perhaps I shall leave that for another day.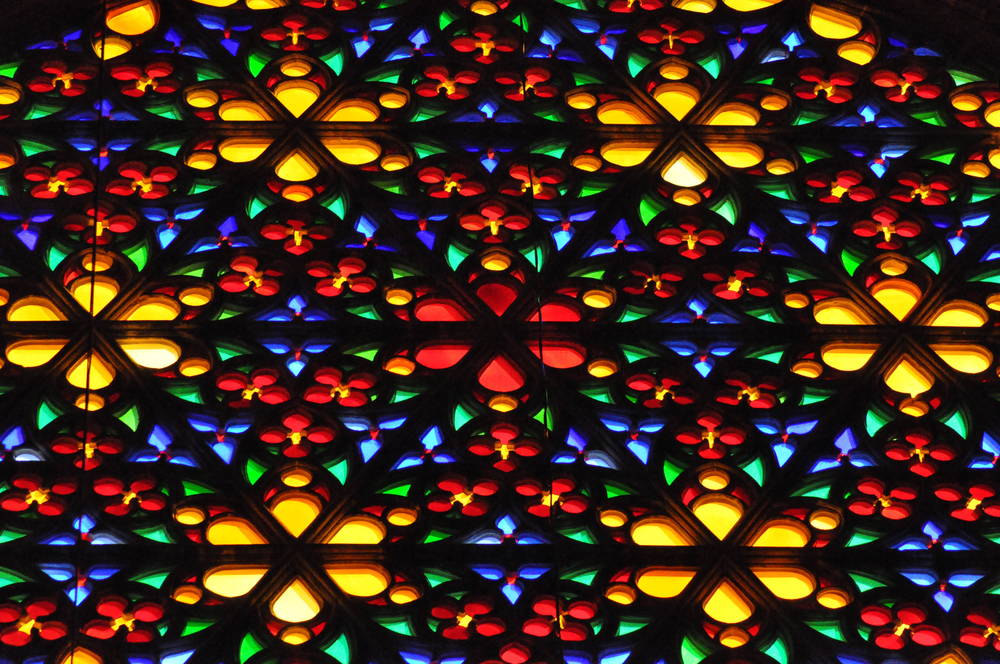 Tags: kaleidoscope windows palma mallorca
0 comments have been left

Make a Comment