Click here to see all pictures from July 2014

In Arona Without a Clue
More Pictures by Nikon D5000

Don't worry if you don't get the title, there's nothing to get it is purely a description of the day, well not the full day just the end. If it were to be a description of the full day it would be more like: Headed doe Bellagio, missed, got to Monza to see closed palace, had difficulty leaving car park, came home dissapointed and went to Arona instead. The problem with that is that its not too catchy and I don't think the title would fit into the field in the database I use to store titles at Zamyatin.

So from that you my have guessed that we set out to see Bellagio, the most beautiful Italian towns. Unfortunately due to an operator malfunction the route to the Royal Palace of Monza was input. Now I have no idea whether Monza is on the way, I suspect so, but by this time we were embedded in Monza and it seemed churlish to stop now, after all we were (I was) planning to see the palace anyhow.

So after a bit of a false start and what appeared to be us gaining access to a car park we shouldn't have we finally put the car in a place that looked like a car park but for some strange reason we didn't have a ticket and it was defiantly one of those that you paid on exit. Anyway after walking around the place at speed due to a full bladder, it appeared that the palace was closed, no explanation other than it looked like there were major works in place.

So now we are homeward bound until my Wife decides Arona is the place to go. There's not much here apart from a port and restaurants, but it will do for lunch at 2pm. You can foget asking the guide book, it doesn't seem to be able to acknowledge the existence of Monza and I would have thought that might have been on the map. Finally, this is a pic of across the water from Arona. No I have no idea where it is, nor will the guide book.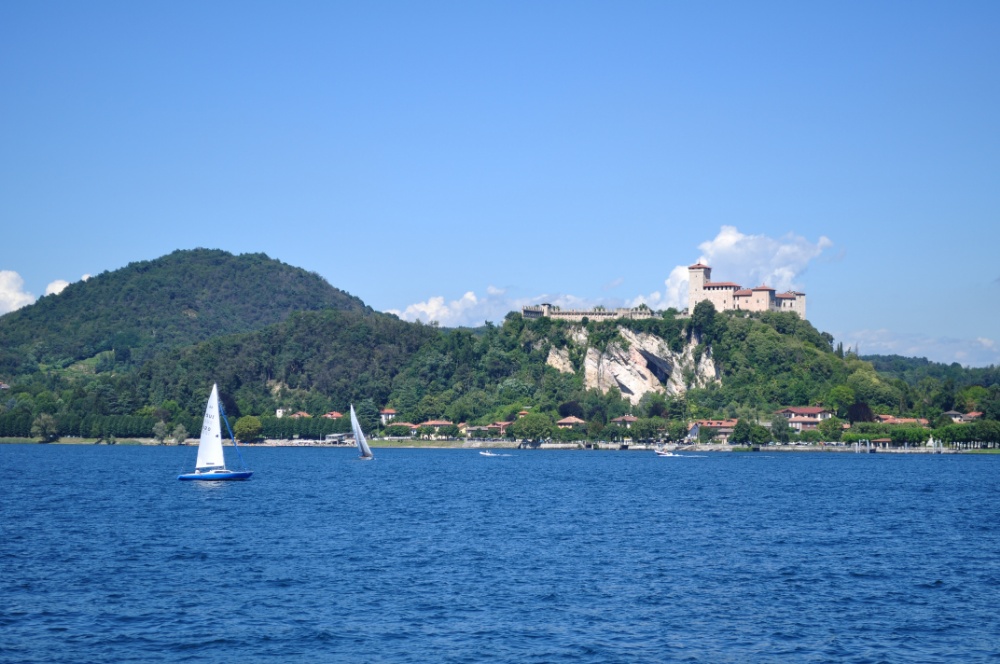 Tags: arona lake italy
0 comments have been left

Make a Comment