Click here to see all pictures from August 2010

Frog Too
More Pictures by HTC Touch Pro 2

In a similar place to the last frog picture, in fact just a few meters down, but this time clearer and with a better camera and probably just about the same size I think.

Of course the day did not start with frog watching, in fact the day started with Tabley Hall. We started out late but obviously not late enough, but we didn't realise at the time when we arrived because we were all starving and ended up in the Tea Room there which was pretty fantastic. After feasting on a weird but really nice ploghmans and coffee we went off to view the hall that was closed until 2pm and there was no way that we were ready to wait for another hour for it to open no matter how great the idea of going back to the Tea Room and eating cake and grabbing another coffee seem to be, so we headed off to Cotebrook to find some beads. Needless to say I did not partake in the bead mania that followed.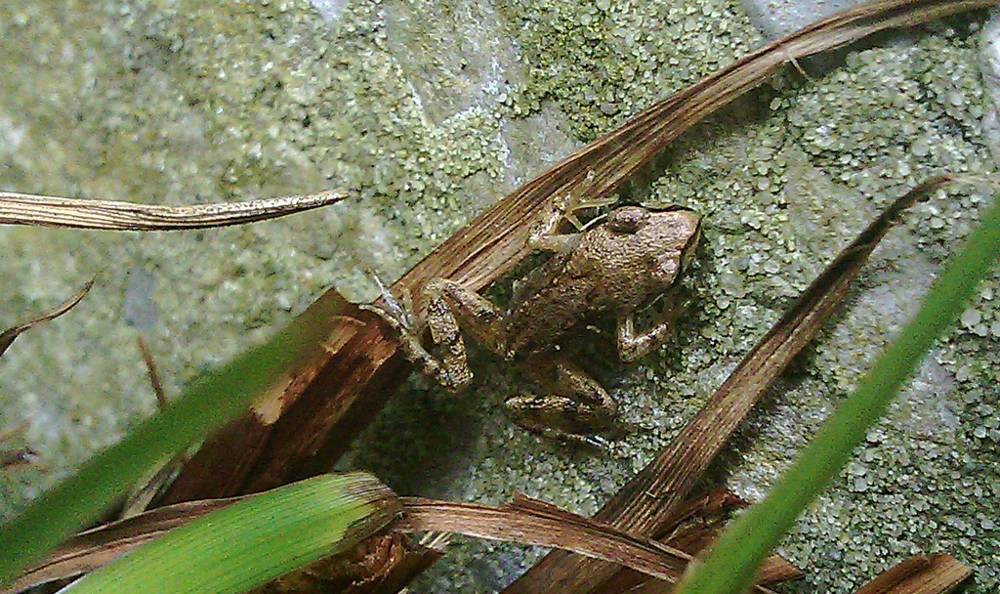 Tags: frog wall grass
0 comments have been left

Make a Comment