Click here to see all pictures from March 2007

Eccles Cakes
More Pictures by QTEK 9100

Whilst this weekend has again be a little bit of a disaster as far as weekends go in that I was working for a bit of it, a bit of visiting and my Wife was out having fun at friends for part of it, so I was let loose in the house for a swathe of this weekend. Unfortunately this swathe was mainly spent working so I didn't get to watch the films that she would never in a million years watch. I did however get time to try a recipe for Eccles Cakes. The only problem with them is that (as you can see here) I forgot to make some steam holes for them but to be honest that didn't seem to affect them at all, what did seem strange with this recipe is that the filling almost tasted like mincemeat from mince pies which is completely wrong. I should know I've eaten enough Lancashire Eccles Cakes in my time and I cycle past a Lancashire Eccles Cakes factory every morning with it's buttery smell making me either queasy or hungry depending on my mood. However they do taste great, the only problem now is what to do with them all.

The weekend did start well though with an Istanbul Café Mixed Chargrill, a feast for a Friday night or after watching the Chuckle Brothers next door as we did once. There's nothing better than a few Effes with a ton of Donner Meat slapped on top of Pita which soaks up the juices with a few chops and chicken and kebabs for company. I'm starting to make myself hungry.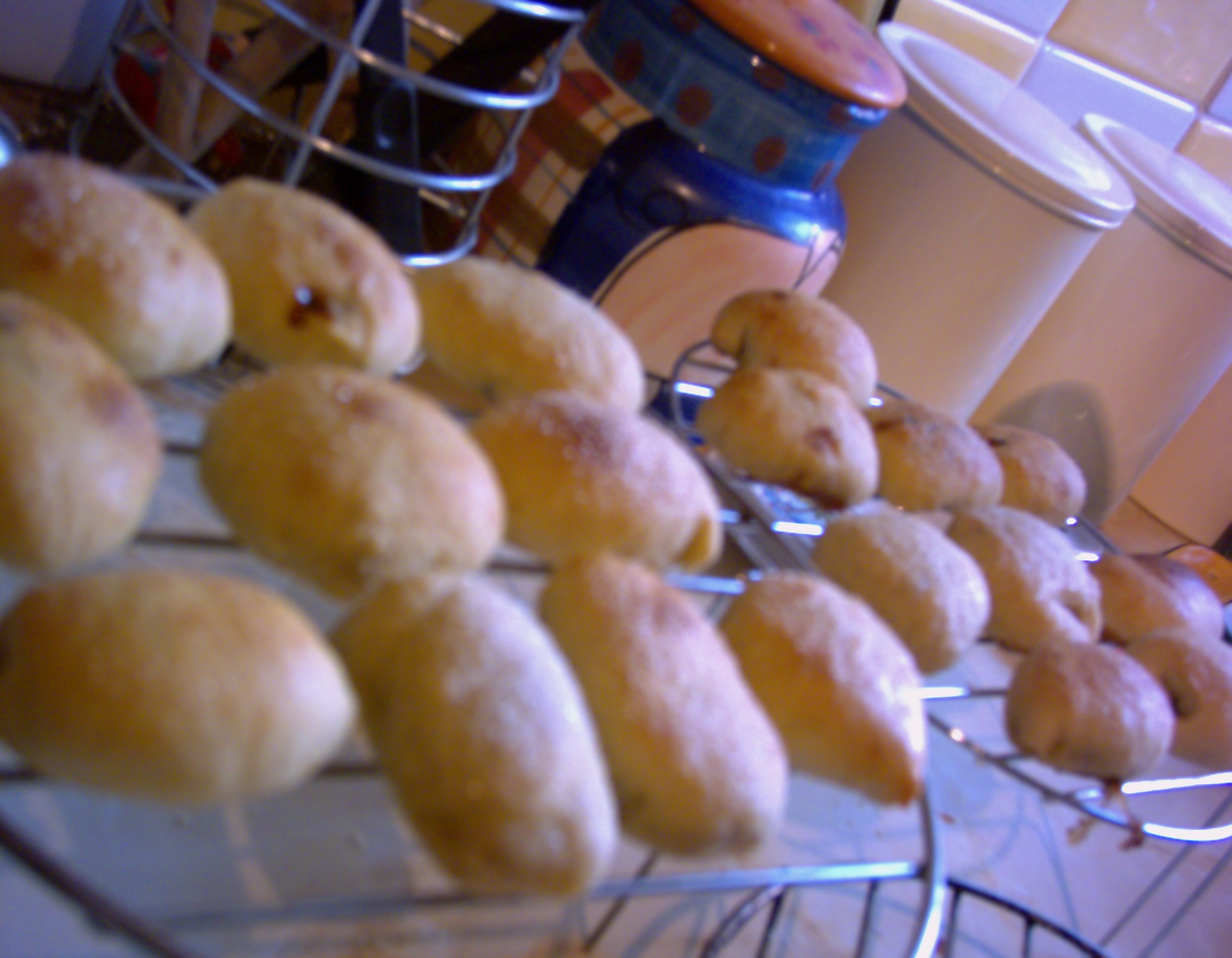 Tags: cakes eccles delia
0 comments have been left

Make a Comment