Click here to see all pictures from May 2006

Deep Dish
More Pictures by QTEK 9100

A view Jodrell Bank's Lovell Telescope. I quite like the shot, however the visit was less impressive than this rather average picture. Since the whole places seems to be under construction at the moment, the tour consists of a shop, a cafe and a small room that's more or less the waiting room to go into the 3D Cinema tour which has a few exhibits in it. Itís a long way to go for just that. It was raining too... I knew we should have gone to the sweet factory for a tour, that would have been better I'm sure.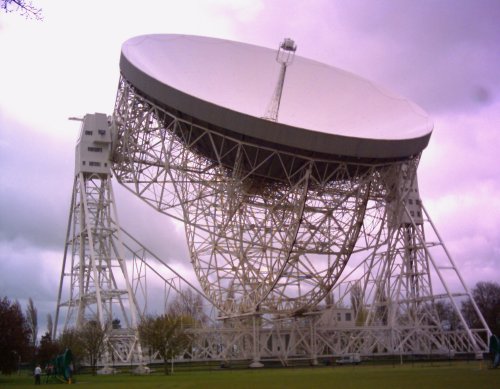 Tags: jodrell dish
0 comments have been left

Make a Comment