Click here to see all pictures from May 2009

Blue Amalfi
More Pictures by Minolta X500

Not sure I realised how this would turn out when I took it. I seem to remember I went out early to take pictures with this one (and many more). They always say that when there is a bit of mist then the photo appears two dimensional, I thought of this when I took it but I took it anyway. I think in this instance it seems to work because of the two dimensional thing in that the far peninsular looks like it's been dropped in which makes it work as well as the blue feel, but what do I know.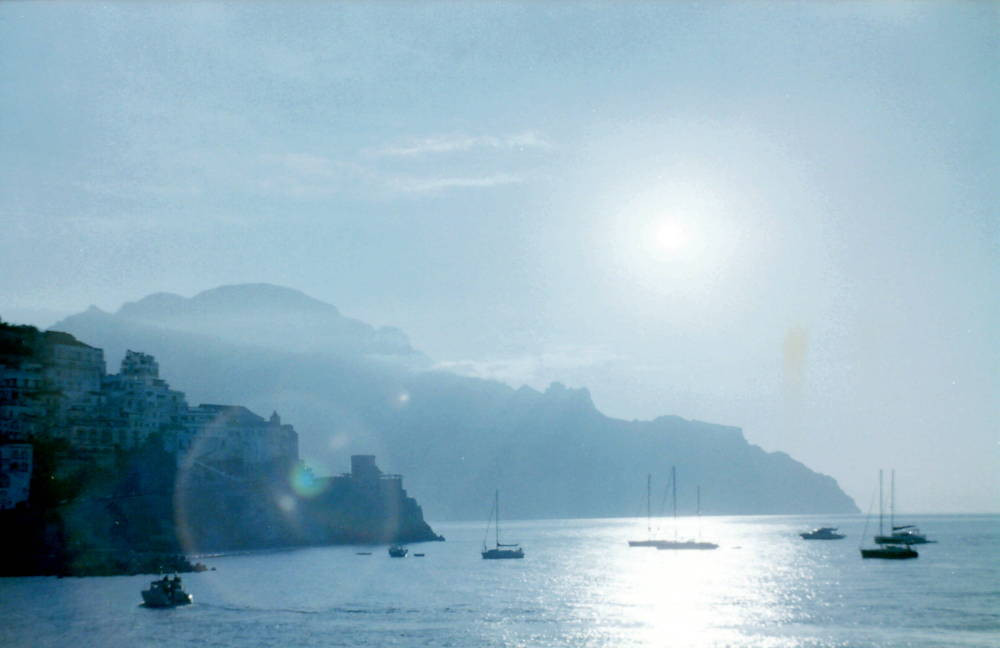 Tags: blue transport italy amalfi clouds
0 comments have been left

Make a Comment