Click here to see all pictures from October 2010

Angel of the North
More Pictures by Nikon D5000

Turning up today I wondered why I chose a Travelodge other than it was half the price of the last three days for the next three days. Slap bang right on a huge junction with TGI Fridays, a KFC, a Frankie and Bennies and all sort of other stuff just off the A1 I had to wonder. I was firing up my Bluetooth connection to get the hellishly slow Bluetooth PAN going when I thought. I wonder if there's free wireless anywhere. Travelodge must have one. Wrong. I was scanning the local networks to find KFC just 20 yards away has one for customers. What joy. Not the fastest thing on the planet and as secure as an unlocked barn but there nonetheless and it's not as if I'll be passing anything secret over it. Oh no someone's hacked into my connection and no knows what I'm going to publish on Zamyatin just before it goes online. Well if anyone does that they'll be after me for me wasting their time with trivial data. Anyway back to the pic.

It's the Angel of the North. Nearly as big as a Jumbo Jet apparently (in what way they don't say) and an Anthony Gormley art piece based on... Anthony Gormley I think... in fact is there piece of his work that isn't based on him? Despite the lateness of our trip due to travelling from Hull to here and the lack of great weather I thought that we might have been one of the few here, but not so. There were quite a few people but then again it is quite impressive even though I have been this up close and personal with it before.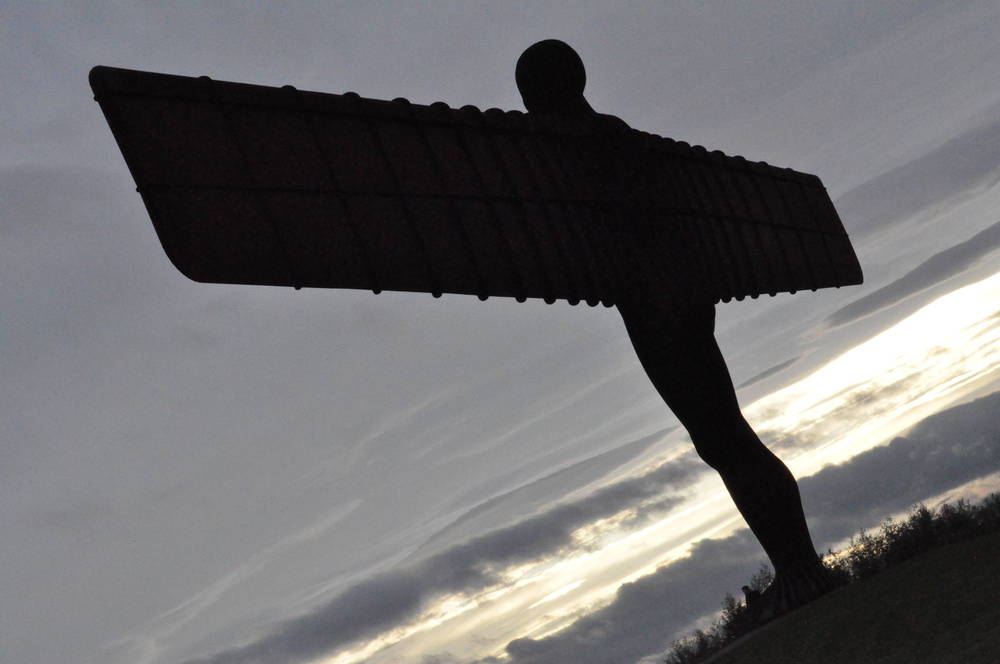 Tags: gormley clouds gateshead statue
0 comments have been left

Make a Comment