Click here to see all pictures from March 2008

Wyre in the Blood
More Pictures by Pentax Optio 50

Sorry I couldn't help myself with the pun but I had to use it because every time saw a council notice I kept on thinking of the ITV drama that I never watch, so because it never left my mind I just had to make you endure the bad pun. Of course you cannot go the Blackpool and not make a trip to Cleveleys to pay a visit to the Riverdance and add to my collection of broken ships as started with the Duke of Lancaster. This particular one is strange because it does seem to attract quite a few visiters and there's really nothing much to see. I can of course imagine billions of similar pictures on the web owing to the number of people taking pictures. This is a picture of the bottom of the stricken vessel from the other side of the cordon.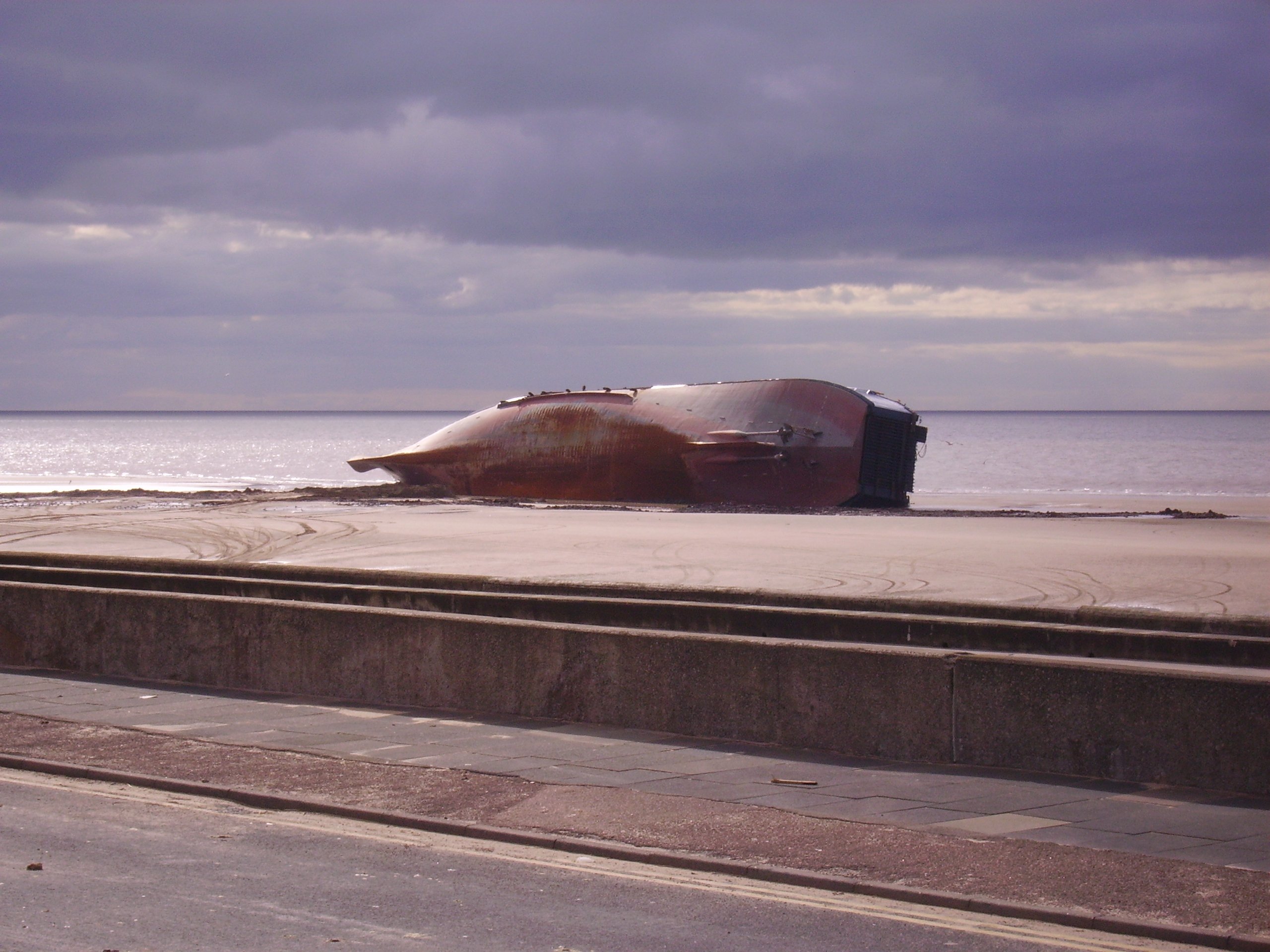 Tags: riverdance blackpool transport boat
0 comments have been left

Make a Comment