Click here to see all pictures from July 2009

Walton Hall Owl
More Pictures by Pentax Optio 50

After a bit of an unsuccessful day in many respects, here's another one of those chainsaw sculptures that seem to be popping up everywhere. This one isn't as good as the others, but the picture probably doesn't help because the camera had problems with the sun in the background.

The problem today started with the fact there are two Walton Halls and my GPS only knows about one of them and you can already guess whether it was the right one. So after travelling in the right direction for a while, I assumed that the strange diversion was just me not really knowing where Walton Hall was. As we approached Liverpool I realised that this was all going wrong. A quick check on the web got me the correct post code and so we were back retracing our steps back to just outside Warrington. Whilst it's a wee bit small and there's not a great deal there we did spend a bit walking around the gardens and then spent much longer watching my Daughter fail to play mini golf.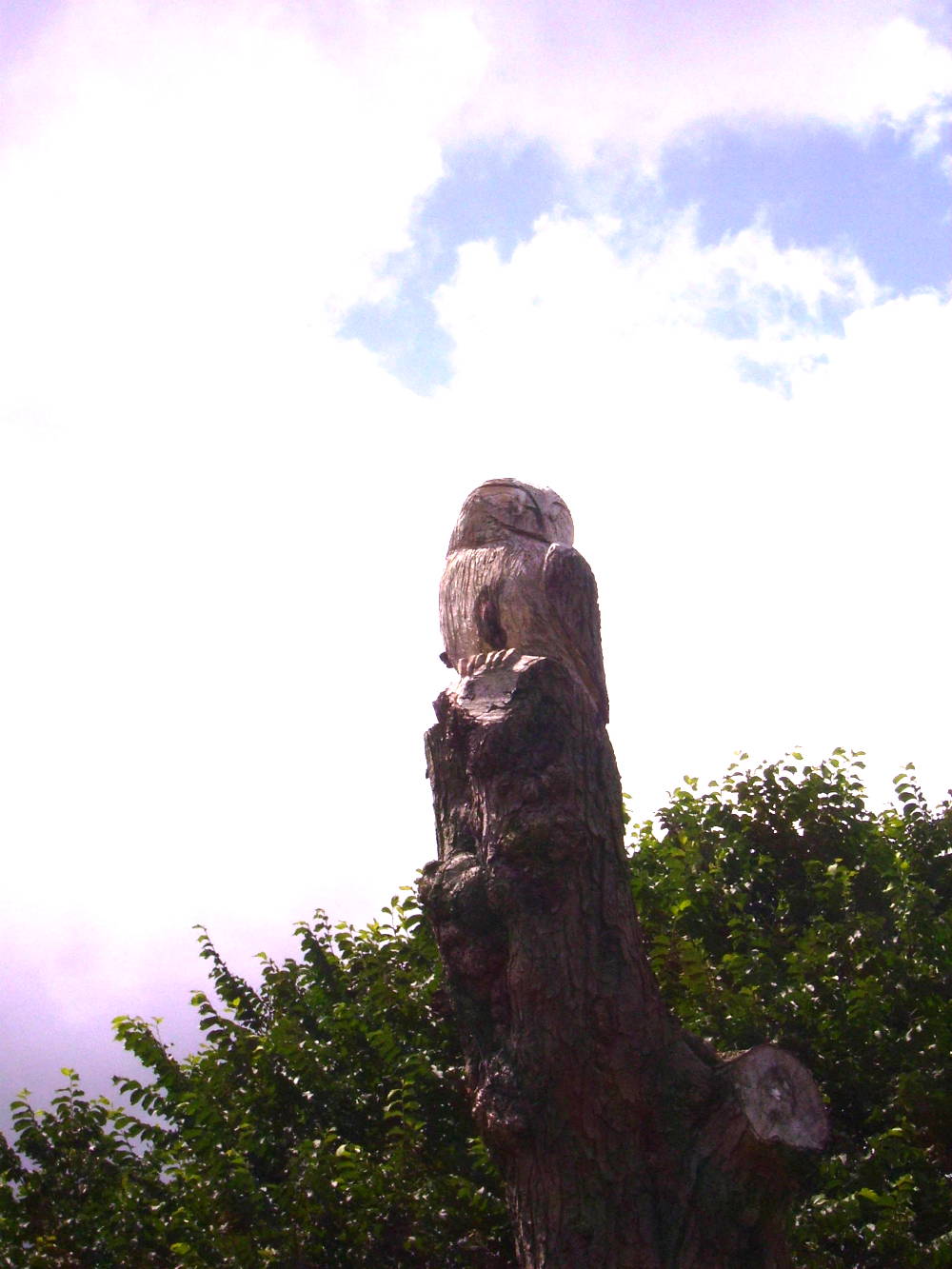 Tags: chainsaws owl park tree
0 comments have been left

Make a Comment