Click here to see all pictures from January 2009

Stan Brewster's Bridge
More Pictures by Pentax Optio 50

Not a great day for pictures. It was overcast and not very bright which gives a sort of overall lighting that provides no depth to anything, despite this we went to Torr just for a walk out. I think this picture at least gives you some depth. The picture here is Stan Brewster's Millennium Walkway. It's a really impressive walkway that swings round giving you a great view of the mill in the left of the picture. I did take some pictures of the mill but to be honest because of the light it was difficult but they may see the light of day on a busy weekend when I don't take any pictures. There is a plaque at the end of the bridge that explains that 5 years after finishing the bridge Stan Brewster was killed in the bombings in London on July 7th.

Also nearby there are remains of another mill and right next door what I would call a backward Archimedes Screw. Normally used for moving water uphill this Archimedes Screw is used to supply half the power requirements of the Coop. Water pours in the top and drives the screw around generating energy. If you want more info then you can if you really want to read the Screw's Blog though I think you have to be pretty interested to keep going back.

Update For those interested here is the Plaque at one side of the bridge.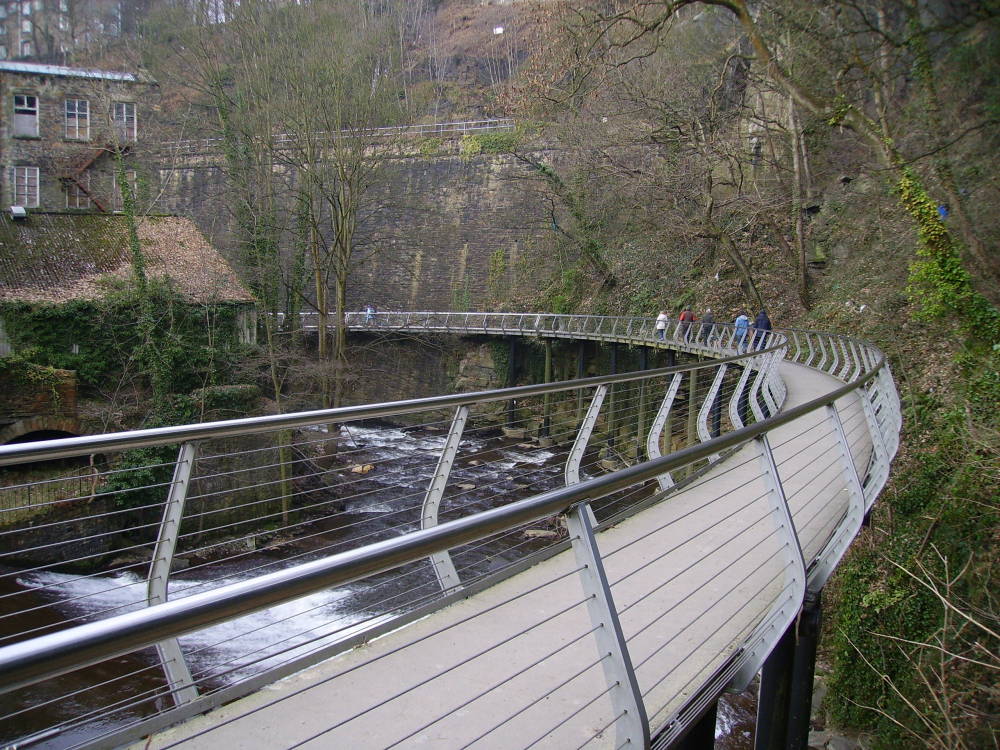 Tags: bridge torr mill river walkway
0 comments have been left

Make a Comment