Click here to see all pictures from March 2008

Riverdance on Sea
More Pictures by Pentax Optio 50

I finally worked out how to get the exposure setting on the Pentax otherwise this picture would have come up all wrong, it was quite a bright sky which was making it difficult to get good pictures. As you can see the Riverdance is now well and truly on it's side which it wasn't initially, so it does make you wonder how they plan to re-float it, it being on it's side and it being so far up the beach as I can imagine that it will need a few feet of water to get going. As you can see on this one there's the Blackpool tower in the background.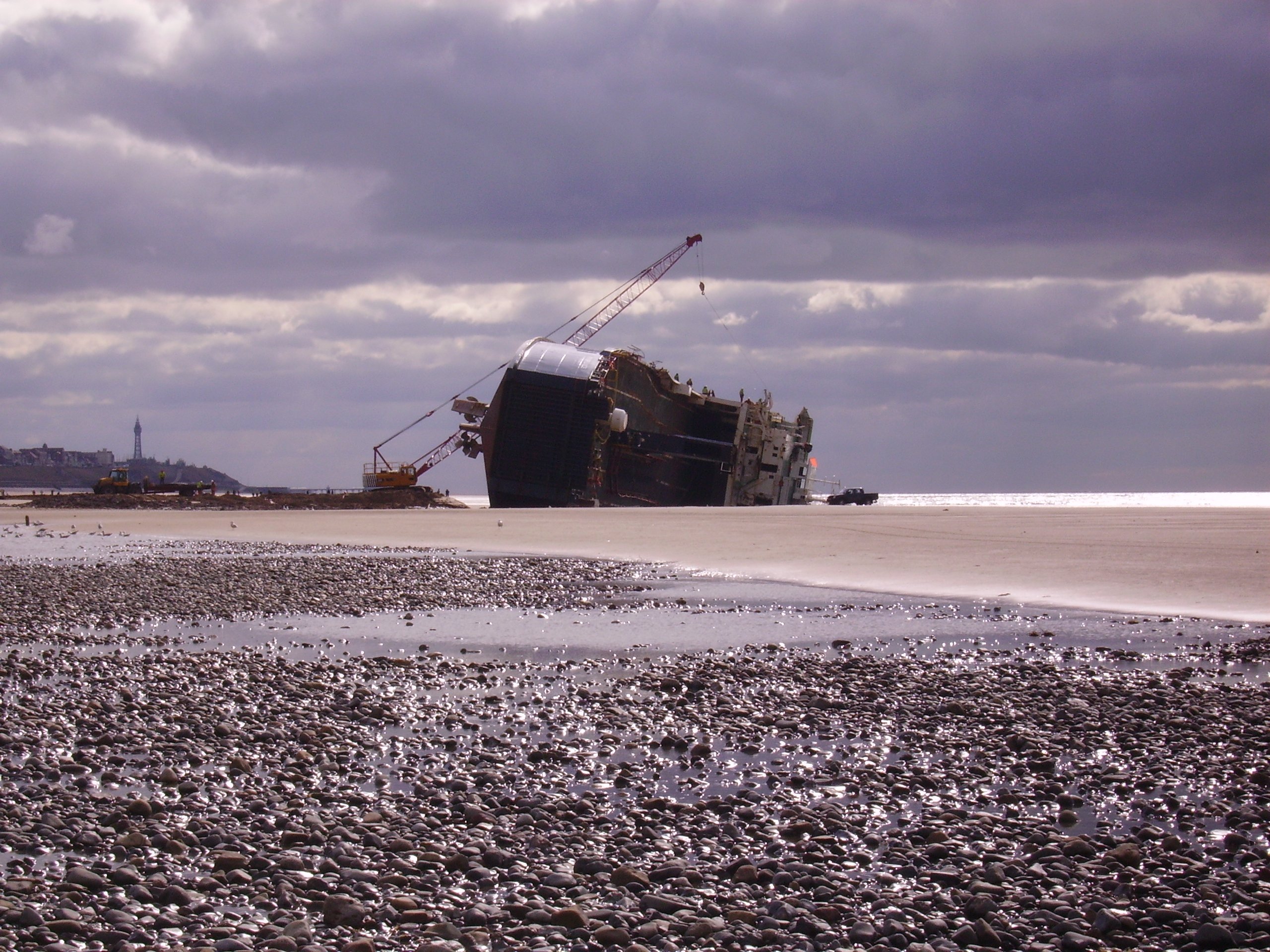 Tags: riverdance blackpool boat transport
0 comments have been left

Make a Comment