Click here to see all pictures from August 2010

Rialto
More Pictures by HTC Touch Pro 2

The largest and the only bridge over the Grand Canal in Venice until they built the one until 1854. The first one was wooden but the stone structure now supports shops on either side similar to a larger bridge in Florence, however the one in Florence contains shops with expensive jewellery instead of the souvenirs as with this on.

Near here there are restaurants and Gondoliers lining the sides of the canal. We at last gave in to the calls of the Gondoliers and went for the longest trip which included the Small Canal and the Grand Canal, the Grand Canal trip alone was expensive but adding the Small Canal was only EUR20 extra so why not. It was indeed enjoyable but at the end of 30 minutes (5 of which was on the Grand Canal) we did wonder what little we would have got for the (not much) cheaper trip. Of course during the whole negotiation process of price I couldn't help thinking we were paying for an investigation into the ear or the gut what with the phrases Small and Grand Canal. Perhaps that's just me.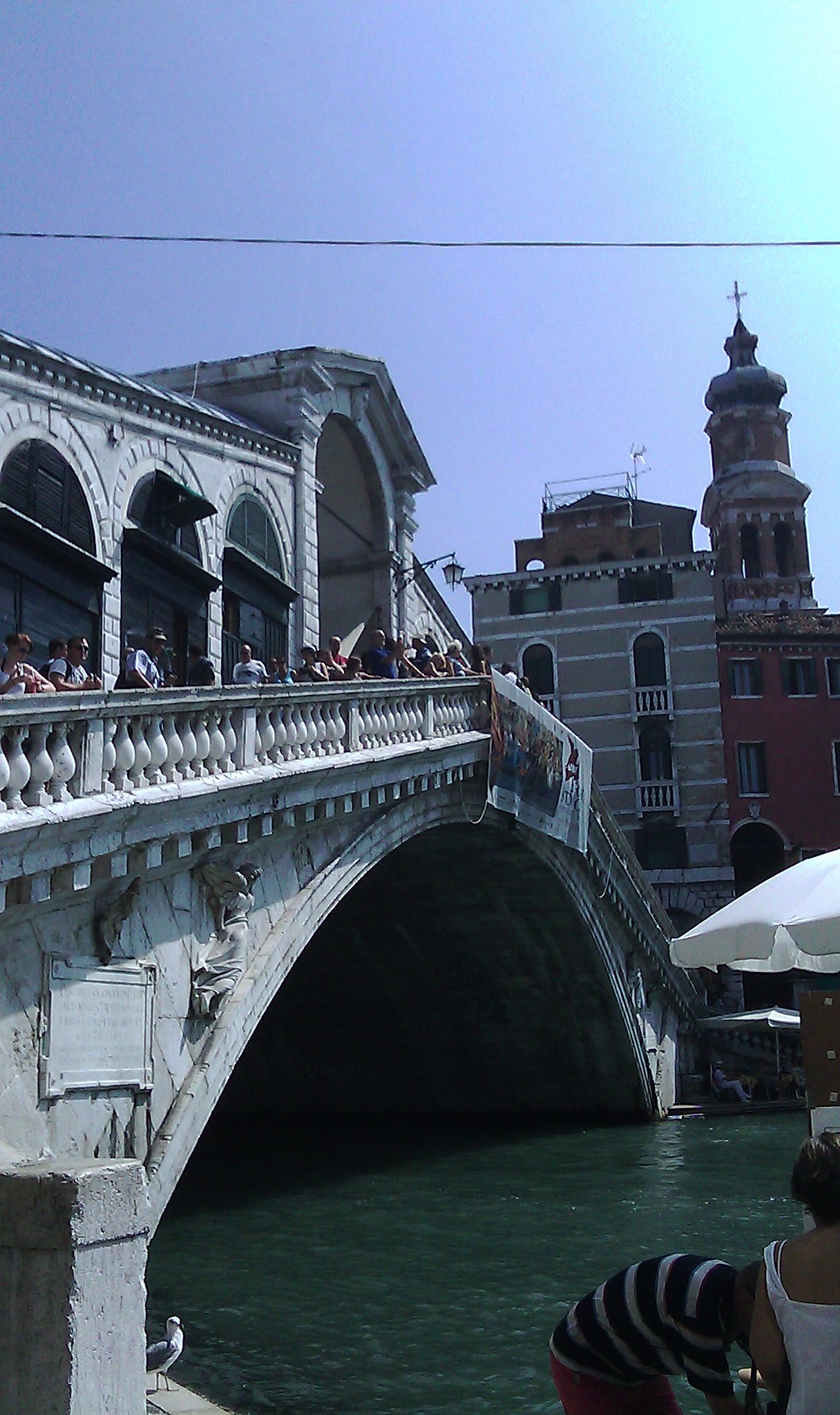 Tags: bridge rialto italy venice
0 comments have been left

Make a Comment