Click here to see all pictures from June 2007

Peacock
More Pictures by Minolta X500

Coming up to the second anniversary of Zamyatin I'm getting a little weepy. So I thought I might add a picture or two from the archive that sort of started it all. I'm not saying that the Scotland holiday two years ago prompted the website but the first pic was from the holiday two years ago. And instead of chucking the holiday pictures live two years ago (which I think was a good idea) I started on a weekly quest to see as I saw. Here is a Peacock in at Drummond Castle that I waited for ages to get. The bird paraded and then stopped at which I took interest so I waited for a bit, then a little longer and then, snap, I got the picture I was looking for.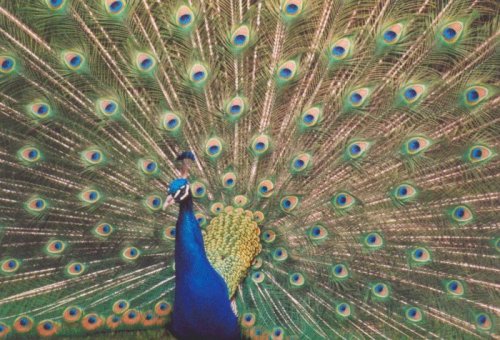 Tags: peacock scotland drummond castle
0 comments have been left

Make a Comment