Click here to see all pictures from November 2005

Bonfire
More Pictures by Sony Ericsson K700i

Bonfire Night. Ah such wonder. I used to love it as a kid and yet now as an adult I like the idea (a bit like the idea of going to Blackpool) it never really brings the excitement I look forward to. Back garden displays are inevitably punctuated long by pauses where the "Alpha Male" gets the fire work out of the biscuit box, places it on the ground securely, reads the instructions and lights the fuse. So we went to an (dis)organised one. This is the fire for the display.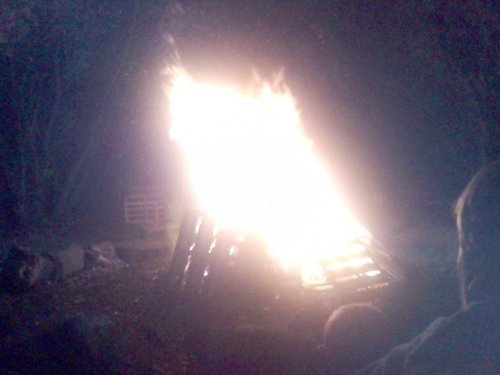 Tags: bonfire fire
0 comments have been left

Make a Comment