Click here to see all pictures from February 2007

Poo On
More Pictures by QTEK 9100

Yes you know that I'm immature. You know what toilet humour makes me laugh every time and this is no exception. We went away to Conway for the weekend and after looking around the town we retired back to the hotel to relax a little before Dinner when I pressed the wrong button and got this up on screen, yes the words "Poo On" I clicked it again in the hope that it would say "Poo Off" which would tickle me pink but no, it just said Off. Of course the Poo mean Program Zero but it still brought a smile to my face.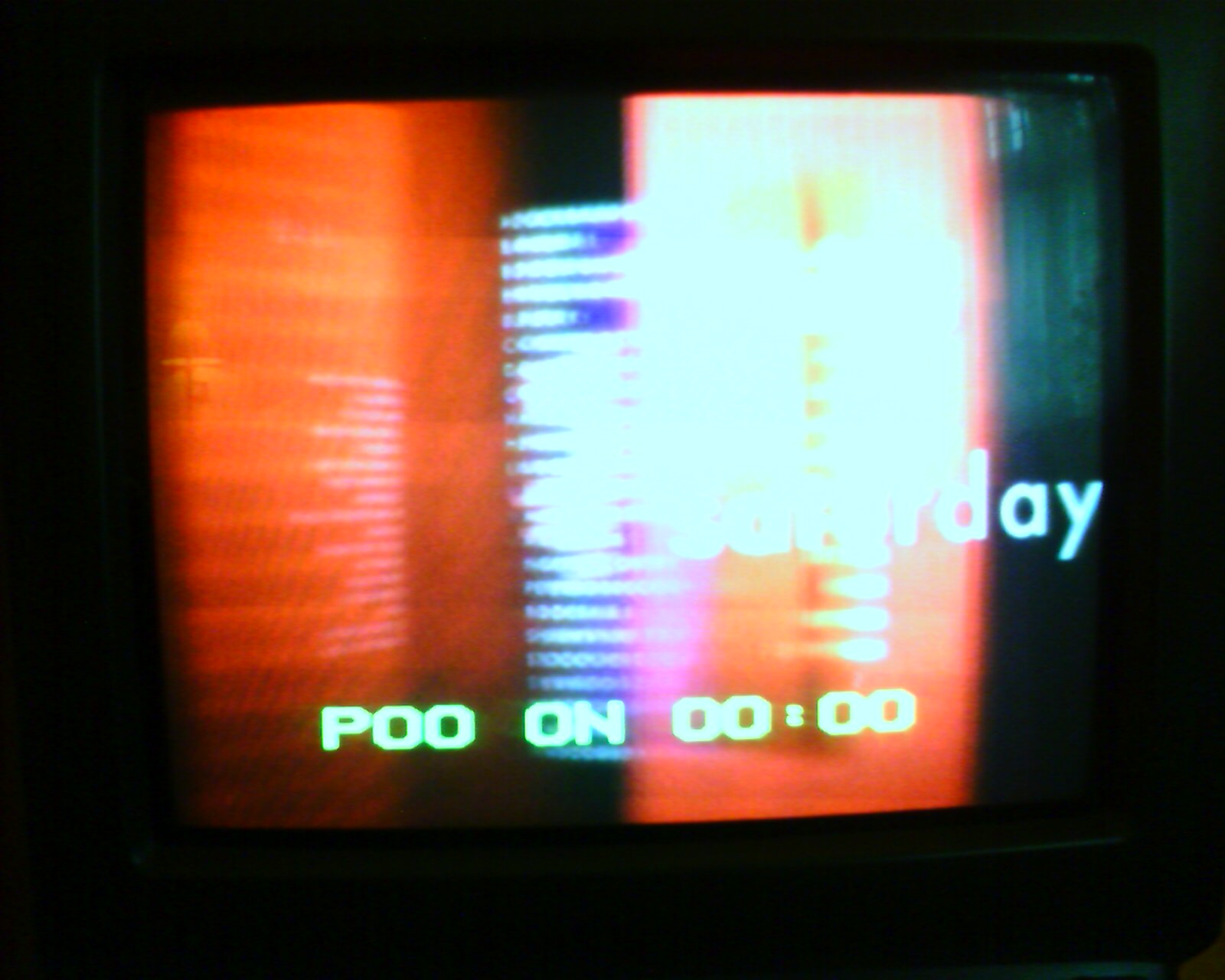 Tags: conway poo tv
0 comments have been left

Make a Comment