Click here to see all pictures from July 2008

Outlton Park Clio Cup
More Pictures by TYTN II

It's difficult with a digital camera to take good pictures of motor racing. This weekend was Touring Cars at Oulton Park. Of course I had my usual array of film cameras there but they will take a time to develop, but for instant gratification we have some digital pics. Back to what I was saying because there is often a delay between hitting "Yes I want a pic now" and the camera saying "I'm going to take a picture now" is so long you can give up on planning a picture, all you can get is the car you want in the picture is you're lucky. I even tried the camera on "Sports Mode" which just caused me to sift through more rubbish pictures however I must admit that we never go into a good position for a digital camera to make good. Personally I think the end of Lodge Corner would have been a good spot but we were in the inside of the track and stuck to get out for that.

I did try some panning with a zoom lens with and a long shutter speed but with my precision I suspect I'll get a blur of car and background instead of a sharp car and a blurred background.

With a Wife and a Daughter in tow I knew it wouldn't be a long day and doing the usual of finding the right place to take a picture and watch the race would not be an option, so the option was for shade as the day was blisteringly hot. Unfortunately all the shady bits of Oulton Park are bad viewing places so we missed more or less all of the action though we did see that Plato disappeared in the second race and Matt Neil decided to have a go at Adam Jones at Lodge after after Adam put a good move on him the lap before.

Of course I'll watch it all on TV later.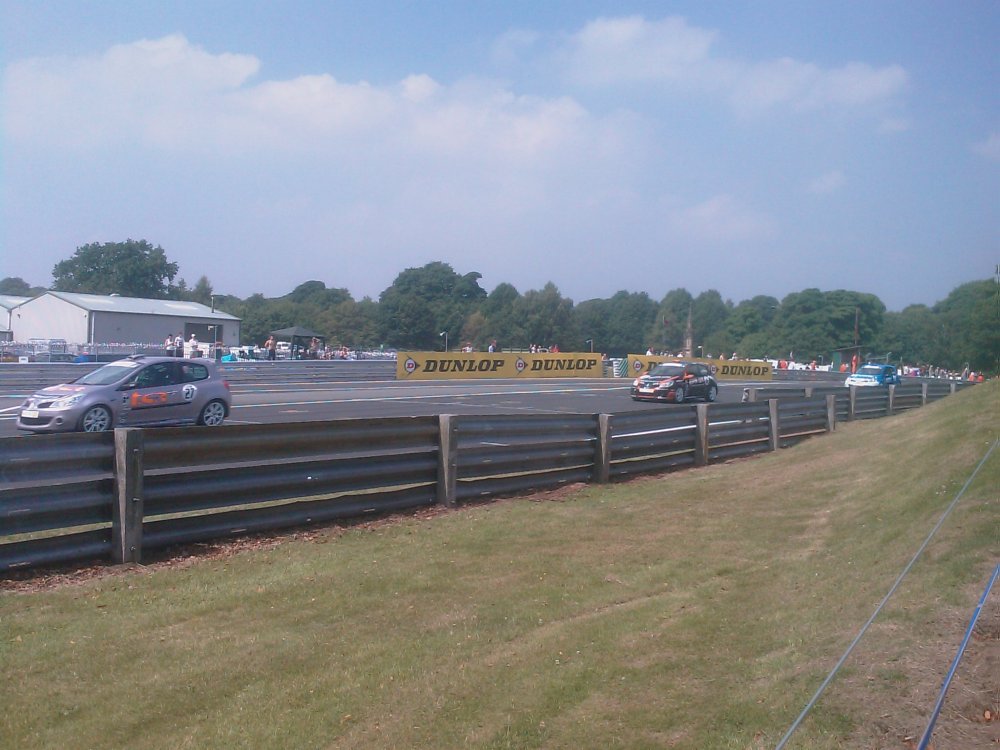 Tags: outlton park motorsport clio cup
0 comments have been left

Make a Comment