Click here to see all pictures from December 2010

Dr Who is Following Me
More Pictures by Nikon D5000

It's been a busy day. At first we headed off to see the Halo, one of the Panopticons. So far we have seen the Singing Ringing Tree which was months ago and in the same day we attempted to find the Halo but didn't find it. This might have been to do with the low cloud that made the Singing Ringing Tree pointless in that there was no wind and there was no view. So today we headed to find the Halo. This time we were prepared. Multiple searches on Google Maps found the blighter and we put a street name into the GPS which gave me a vague feeling that at least we might get into the area which was right. I must admit that the GPS did dump us in a place that didn't look like the picture on Google Maps but we were at least near enough for me to navigate a way. When we got there the problem was that there was little to see again because of the weather and the fact that despite Haslingden looks pretty(ish) when you're going through it, from the top it looks less so.

So what to do now? I hammered the GPS for a shopping place and it directed me to Bury... thinking that this might not be great I remembered the place I drove past every day when I worked in Blackburn... "Botany Bay". Turn off the GPS and let's go! Half way there I had a crisis... "is Botany Bay north or south of Bolton?". GPS back on. Not found. Internet on phone, found postcode, set GPS and away we go again.

Anyway back to the picture. Whilst in the 6 or so floors of Botany Bay we saw this, and I'm starting to worry whether Dr. Who is following me. In this one you can go in and see the whole Dr. Who Tardis expanse, but in this case I think there is some connection to the brick like structure behind... but I'm not sure. Of course I think that Dr. Who had missed a trick here. As yet I'm not sure that he's found a way of stopping the Cybermen totally but here they wait patiently behind a rope. My advice here to the Dr would be to get a rope.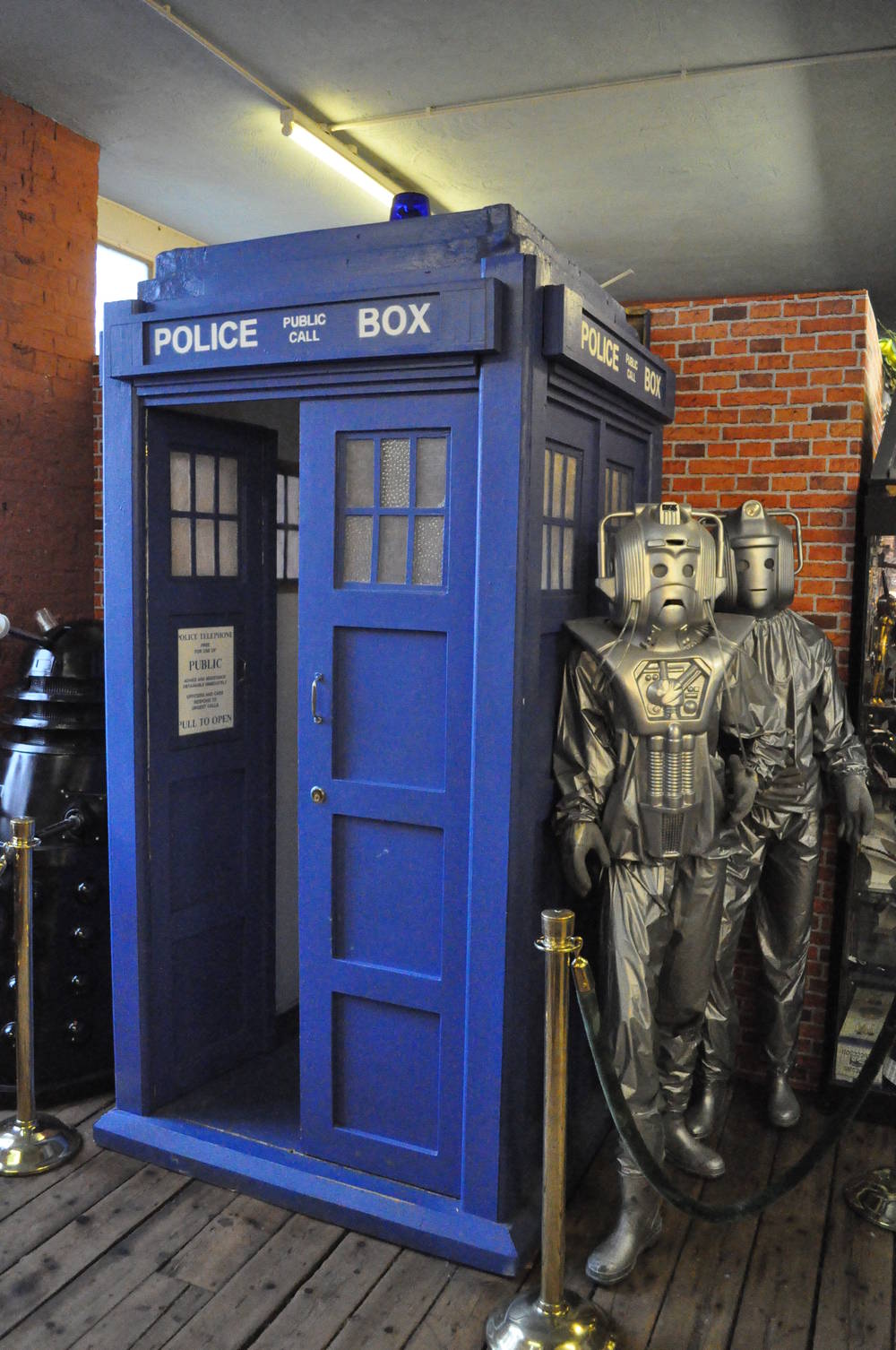 Tags: dr. who botany bay cybermen phonebox
0 comments have been left

Make a Comment