Click here to see all pictures from August 2010

Window on Venice
More Pictures by HTC Touch Pro 2

Well you can tell it's soon time to leave because it's a more nondescript picture here at Zamyatin. The toll of beautiful buildings and baking sun has taken its toll. Plus the fact that I spent most of the time taking pictures with the Nikon and using the JVC to take video on a free trip to Murano which was free from the hotel, the weird thing initially was that the water taxi was paid for by the glass gallery especially since there was a demo and a personal tour thrown in free. Of course this was weird until it became patently clear that this was a sales trip trying to sell us hundreds of Euros of glassware. What's actually odd about it was that last time we came to Venice we paid our fare to get to Murano and when we tried to see if we could have a tour (which we would be happy to pay for) we were all but escorted off the premises but this time since they were more than happy to pay the water taxi and give us a personal tour. By way of thanks we bought EUR25 of glass, that should go some way to paying for some of the taxi fares.

Anyway lets get back to the picture. On the way to find something to eat we stopped near the Teatro Restaurant and this image looked quite nice so I took and snap. The end.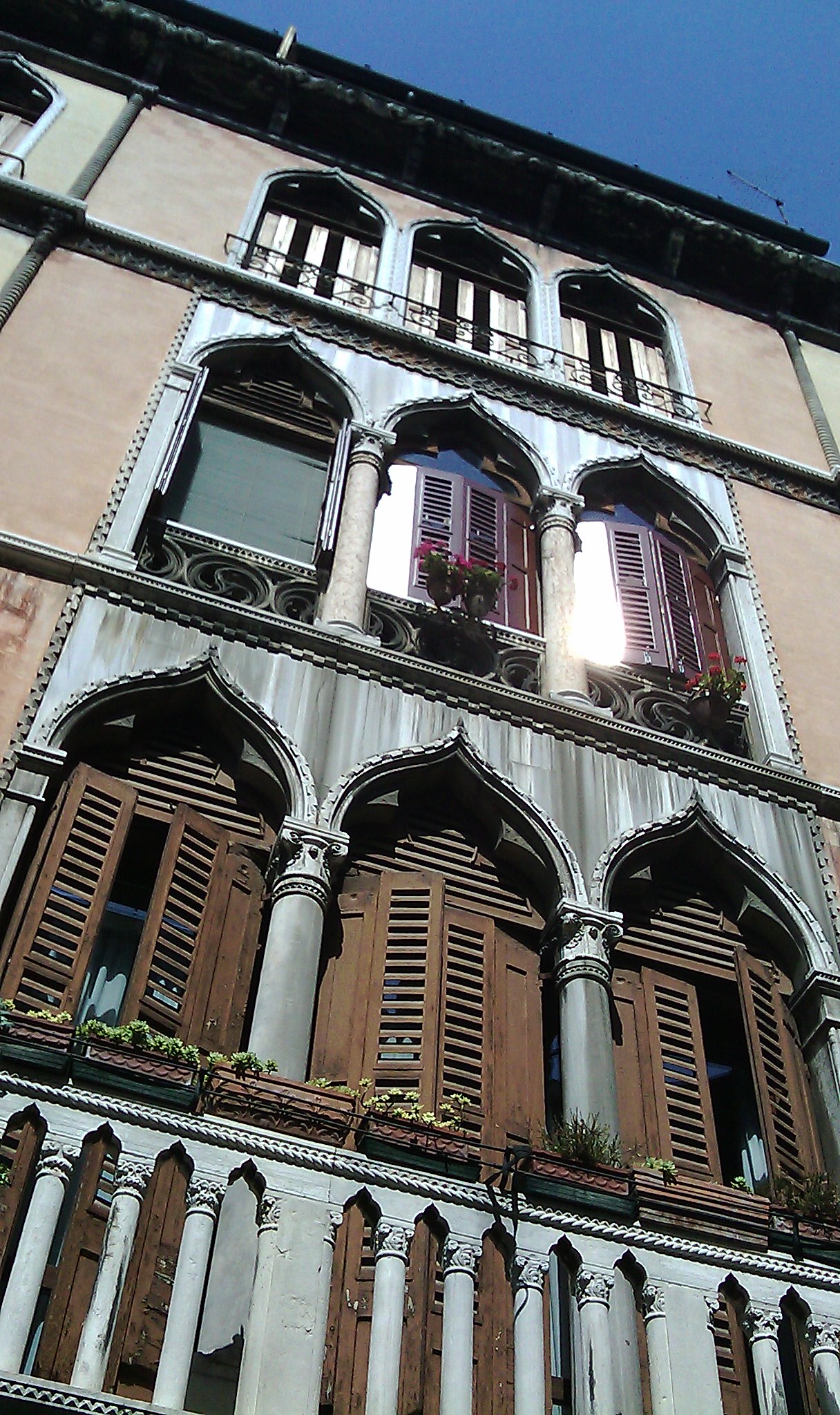 Tags: venice italy windows
0 comments have been left

Make a Comment