Click here to see all pictures from November 2005

New Smiley
More Pictures by Sony Ericsson K700i

I woke up this morning with this greeting me as I pulled back the curtains in my daughters bedroom. Half wondering whether to get annoyed about dirty fingers on the window I stopped and took a picture. I'm sure we have bigger things to deal with in our house than dirty finger on windows such as no decent covering on the bathroom ceiling for a start, or a back bedroom still with wood-chip wallpaper, to name just two.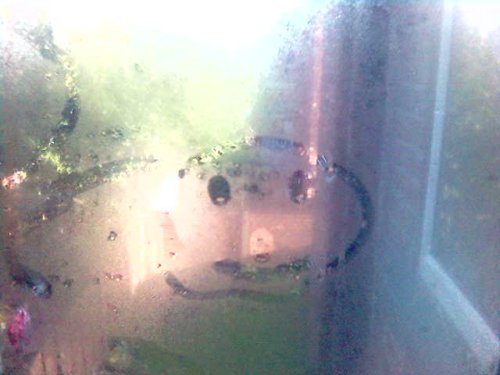 Tags: windows condensation face
0 comments have been left

Make a Comment