Click here to see all pictures from January 2011

Mosi Facewall
More Pictures by Orange San Francisco

Off to MOSI today to try out their new exhibit which is an interactive thing where you register with a barcode and try out the exhibits which would have been great if any of them were working. I'm pretty sure this only opened yesterday so it was a little disappointing so we moved on. The Power Hall was good as usual with the smell and sound of machines chugging away. Also in the hall was a demonstration of rocket making, paper rockets albeit some of which get jammed into the rafters all the others just drop into the many engines.

The picture here is the exhibit right at the start where you register, scan your card given to you at the start, take your picture and enter your name. 20 seconds later your face slowly ascends the wall. I did try and get my picture in the shot but just missed it. It's also nice to see Alan Turing in attendance.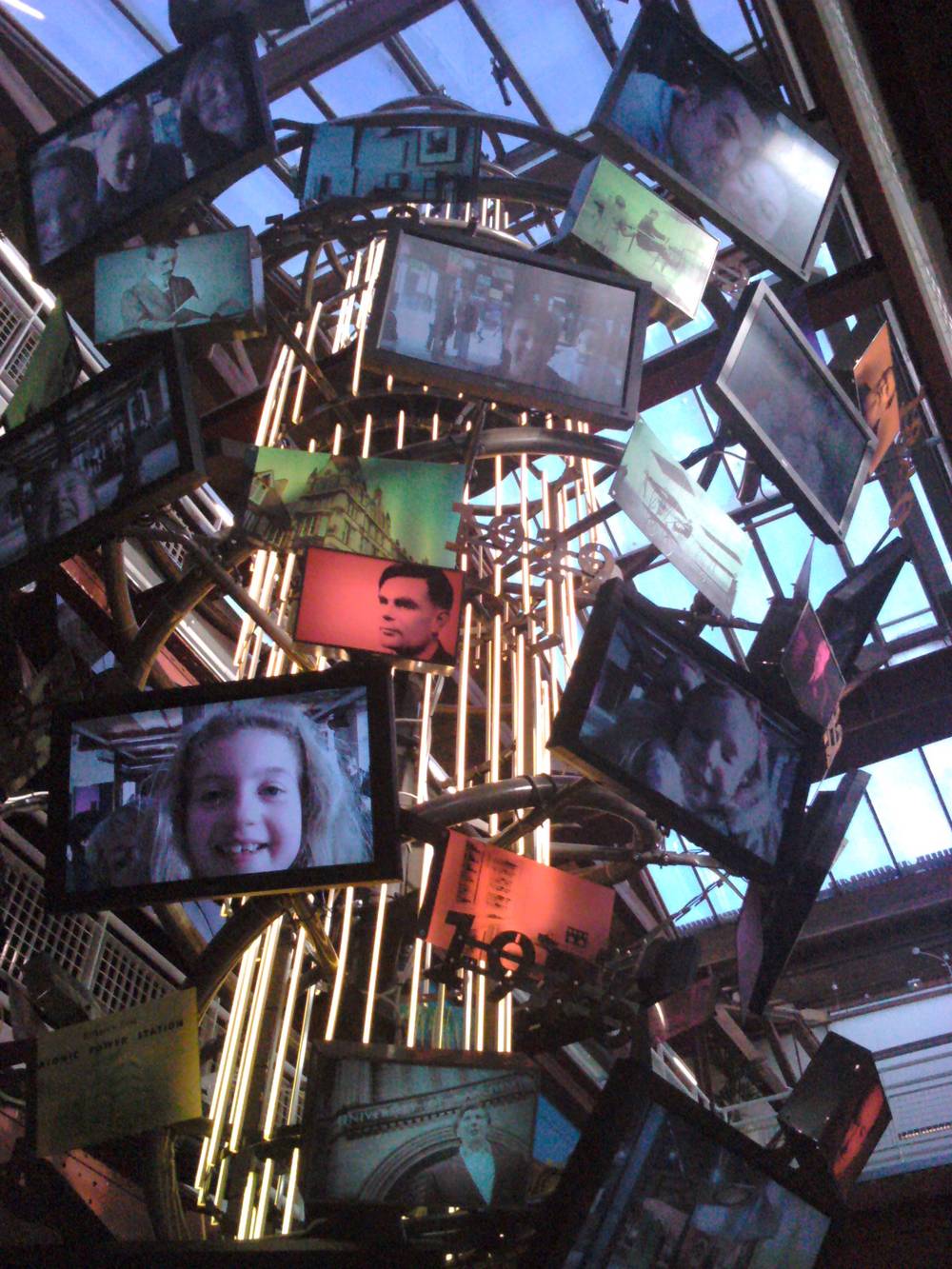 Tags: mosi manchester pictures
0 comments have been left

Make a Comment