Click here to see all pictures from August 2015

Memorial and Museum Sachsenhausen
More Pictures by Nikon D5300

Straight of the back of the sunny delights of the cold war and all that fun, we headed out today to a concentration camp that was then taken over by the Soviet forces to house political prisoners, so basically a concentration camp. Perhaps I am particularly an unfeeling person, but I didn't get the chills that other people get when visiting these sorts of places, what probably helps is that all the barracks have been torn down, so really all it is is a huge triangular field with watchtowers all around . I think it's a pity that you are unable to go up the watchtower(s) and see what it was like, but there you go.

What was weird was this, the place where autopsies were completed. An altogether pointless task bearing in mind that there were only 7 permitted outcome reasons from an autopsy and bearing in mind that those who completed them, often didn't complete the job at all in the fact that they would cut the body open and sew it up again straight away so it appeared that an autopsy had been performed.Still here is probably where you ended up if you died in the camp.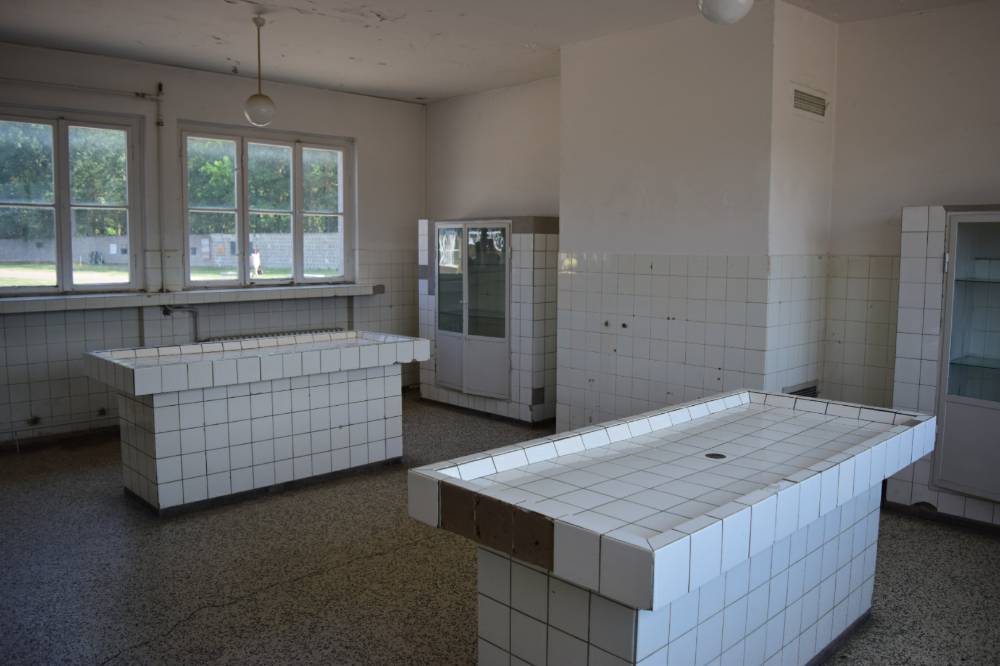 Tags: sachsenhausen autopsy germany camp
0 comments have been left

Make a Comment