Click here to see all pictures from May 2011

Lyme Drops
More Pictures by Orange San Francisco

After tense negotiations with my daughter over how many pieces of bread she wanted for a sandwich broken down I hit the roof and the UN were called. Since the UN didn't think this was an issue of national importance they declined (how wrong they were) and I went back to slamming a ham sandwich together, yes slamming. Just a note for casual readers, there is no point in slamming a ham sandwich together, the most sound a slammed sandwich can make is a pathetic slapping sound which is no good for a tortured soul.

So with the conflict downgraded to guerilla war I plodded through to the lounge where I found that because of the sandwich crisis I had missed the start of one of if not the best spectacle in Formula 1... the Monaco Grand Prix. The only other contenders are Spa Francorchamps and Brazil, all for different reasons. Needless to say that this capped the day off to a tee.

So with the options of throttling members of my family (in a Homer vs Bart way) or going to Lyme Park I decided to choose the path that involves least criminal sentences.

So to the pic. This is one where at last the Orange San Francisco finally kicks out a cracking shot. It really does seem weird that smartphone cameras are pretty rubbish in general but get up close and get the light right and the pictures are pretty fantastic... well I think so, another example is a really close up picture of a baby frog which again was so close I was an inch or two off the frog, similarly here I was so close that I was in danger of darkening the picture with the shadow of the phone itself, luckily the day was so overcast that there was no danger of a shadow so I was probably able to get closer than on a sunny day... but then again on a sunny day there would be less chance of rain really. So bonus points for the San Francisco.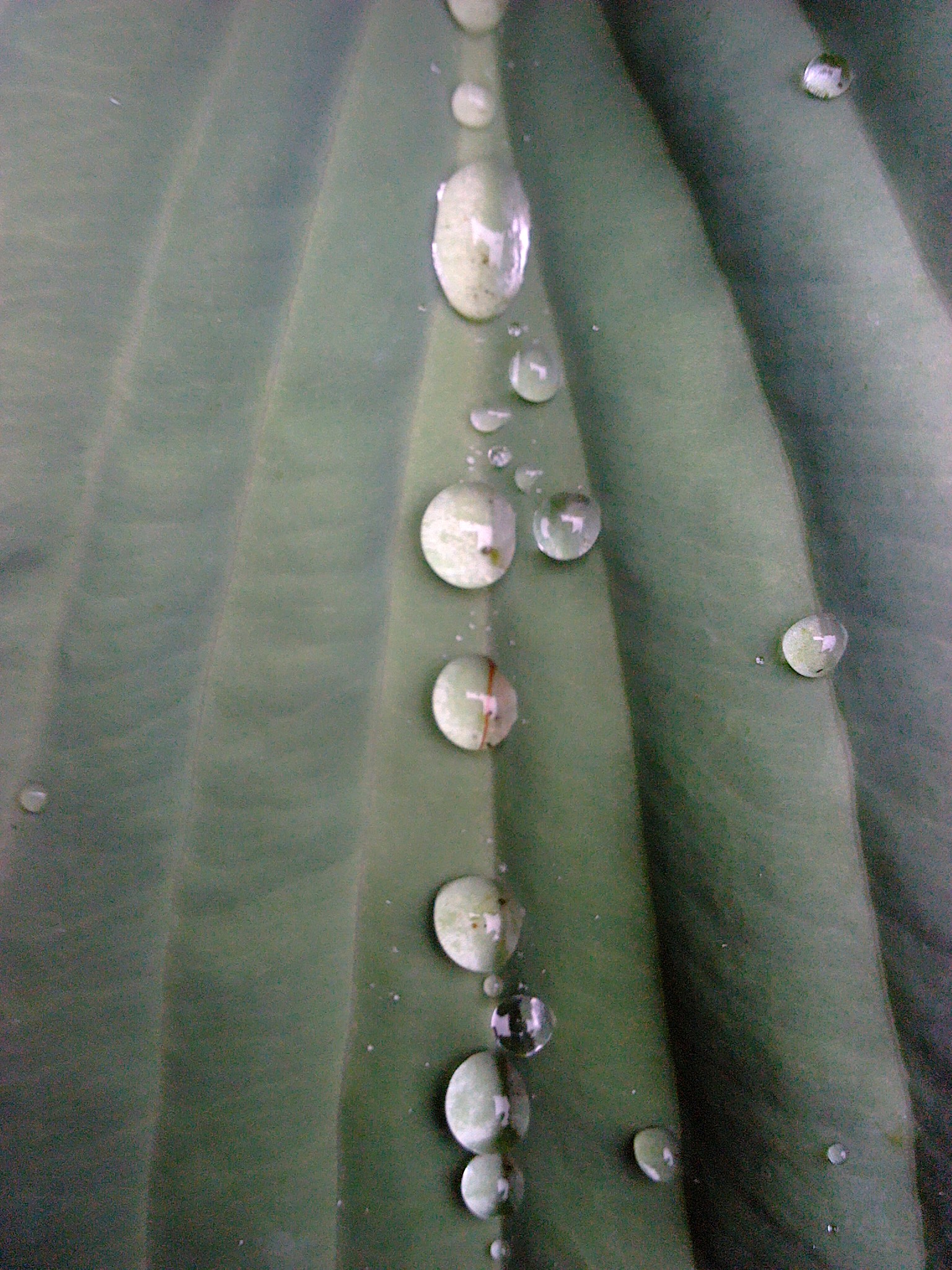 Tags: lyme park leaf rain
0 comments have been left

Make a Comment