Click here to see all pictures from October 2014

Its OK They Are Just Sleeping
More Pictures by Nikon D5300

We were away this weekend, off tripping through Cheltenham and the surrounding area. From staying in Cheltenham I found out two things that I never knew. The first is that GCHQ is just surprisingly there in Cheltenham, not in the sticks, not in the centre but just dropped there, surrounded by stuff the usual sort of things you find in a town, colleges, businesses etc, but you would expect it to be surrounded by hedges or trees but no... it's just... there.

The second thing I didn't know what Gloucestershire Airport is in Cheltenham (probably more accurately between Gloucester and Cheltenham) and GCHQ is under the flight path, but the runway runs more or less up to the road on the East boundary, yet the road is raised, so there are warning lights for over height vehicles so that they can't cross the end of the runway when certain aircraft take off. Anyway, to the picture. Apparently this is the tomb of Alexander and Anne Denton which is in Hereford Cathedral. She died in childbirth and he carried on to marry again in the remaining 10 years of his life. Who he is and why he's there, who knows, because I ran a quick search and nothing came up other than explaining info that was already in the cathedral in that he died in 1576 and is buried with his second wife in Buckinghamshire.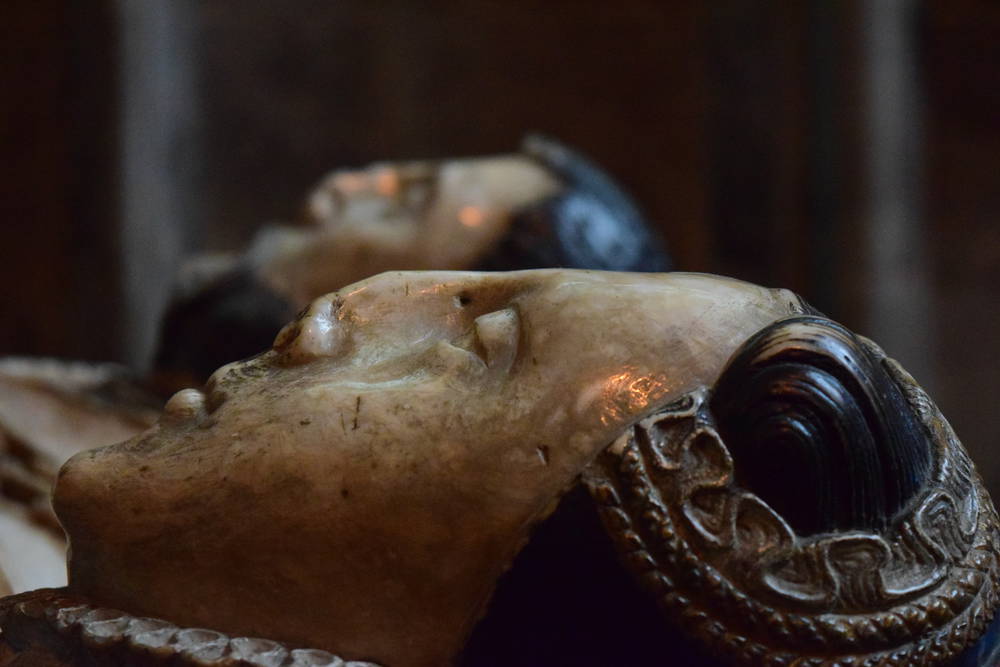 Tags: hereford cathederal tomb denton
0 comments have been left

Make a Comment