Click here to see all pictures from September 2011

Early Morning Blackpool
More Pictures by Orange San Francisco

Today's fun has mainly consisted of cycling the fifty one and a half miles to Blackpool in support of the British Heart Foundation. I started at 1:40am alone and in the dark which wasn't the plan but when I got to the start line I found them all packing up. When I asked what had happened I was told that they let my group go early. Thanks guys, so as a back marker already and no company to speak of I set off pretty fast hitting 20mph on the flat early on. Realising that it was best not to keep that sort of pace up being a casual cyclist I did try and slow a little, still I was catching people and passing them even up hill... what was going on?

The main problem with the whole ride was the rain. It was stop start but mainly start and then near Preston it really came down making my wonder why the heck I was doing this, it was hammering it down, dark, my shoes we filling up and my gloves were soaked through. The rain stopped and the thought was forgotten and off we go again.

The final stop in Warton was grim, in fact I felt fine until I stopped then started feeling cold for the first time. Luckily I had a long sleeved jersey that was dry to add to my other layers which help off the cold a little bit but by this time my arse and arms were already in a bit of pain and there was nothing I could do about that.

Despite the rain nothing mechanical or flesh based actually failed which was good and I was pleased by my strong start and constant speed throughout despite a feeling of weakness in my legs towards the end, and despite it all I would do it again.

By the way the picture isn't of the tower right after I finished. After finishing I found my Wife and got a McDonalds (one way to bridge the 3460 missing cals) and walked about a bit then took the picture. When I finished it was still pitch black owing to the fact that it was 5:17am.

For those interested, you can look at the stats of the whole trip at my Garmin Connect page.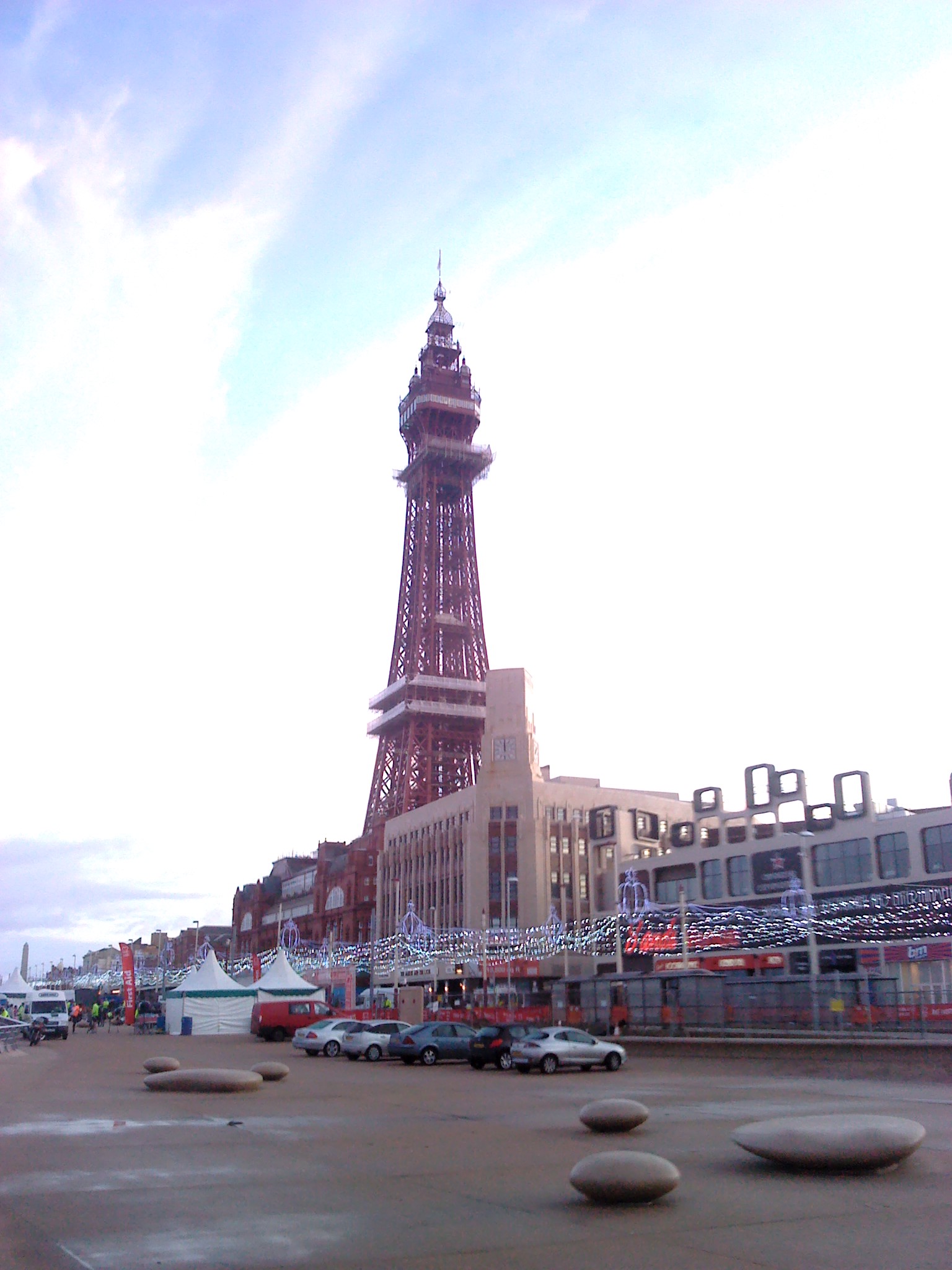 Tags: blackpool cycle bhf
0 comments have been left

Make a Comment