Click here to see all pictures from June 2013

Didsbury Owl
More Pictures by Nexus 4

Been a little busy since I took this but kept on meaning to put it up. It's not really that great but could add to by Chainsaws collection. I'm not sure how relevant the chainsaws thing is really because I think I started calling them chainsaw art because the first one I saw was made with a chainsaw, however the more I look at them the more I doubt that premise.

This little chap is in in Didsbury and in in Didsbury park to be honest, which is a little less interesting than Granada Park in Denton, or perhaps it's more interesting, it's really a close race there. Anyway, I was so tired tonight I was going to forget it but since I didn't want to disappoint I decided to put it up.

The tiredness came from the Great Cycle Manchester. My training for this even consisted of two months of flying twice a week, drinking a lot, eating restaurant food every night and not cycling. I may have slipped with my training, two weeks cheated and I didn't fly or eat restaurant food, but I held strong on the no cycle rule. You would have been impressed with my resolve. I was less than impressed with the results. I completed 26 miles in 1 hour and 27 minutes which was rubbish, after all that junk and lack of training I was only 8 minutes over my last time where I was cycling 10 miles a day for. So tell me now... why should I bother?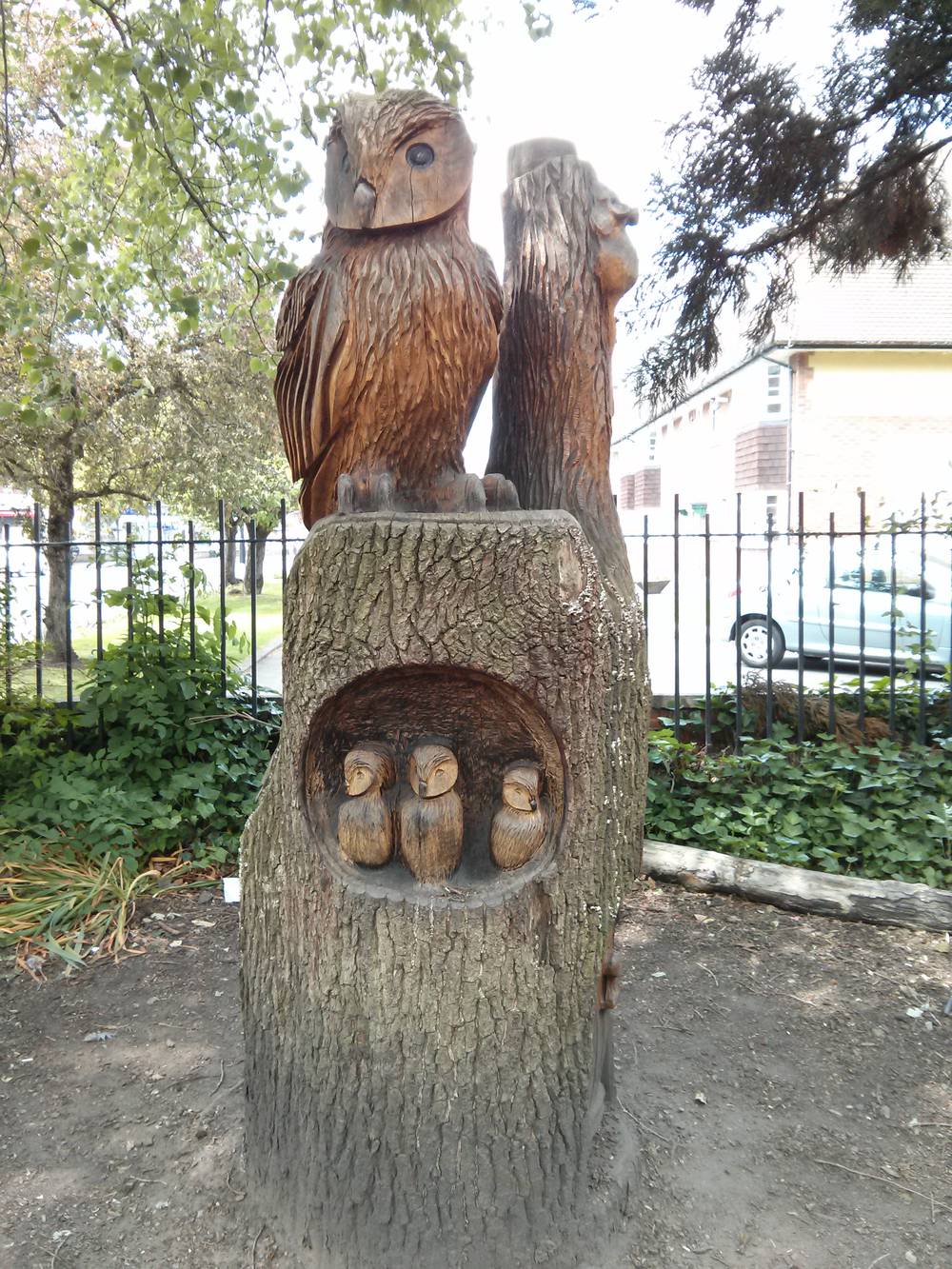 Tags: chainsaws didsbury owl
0 comments have been left

Make a Comment