Click here to see all pictures from May 2009

Anderton Boat Lift
More Pictures by TYTN II

And for this weekend's delectation we have the Anderton Boat Lift. Similar to the Falkirk Wheel in that it moves boats from a lower canal or rive to one over 50 feet above, this on is at least the original. Built in 1875 and used up until the 1970s whilst the Falkirk Wheel was build recently.

With the Northwich Thundersprint happening on the same day we turned up, we also had the enjoyment of seeing a Spitfire fly past several times. What a Spitfire has to to do with the Thundersprint I have no idea, other than they have a fly past every year by the sounds of it.

Anyway back to the picture. On the right the boat lift, and on the left there's the impressive and imposing salt works. This doesn't happen to be the best industrial building as far as I am concerned. In this picture the boat lift looks quite tall in respects to the building across the water. What you don't get in this picture is the building is huge and in fact there are bigger buildings just around the corner all teetering on top of silos that are huge enough to start with.

Years ago I used to do site trips to companies and messed about with their computers in in small offices in huge hangars and I used to be impressed but none of it seemed as impressive as these huge constructions.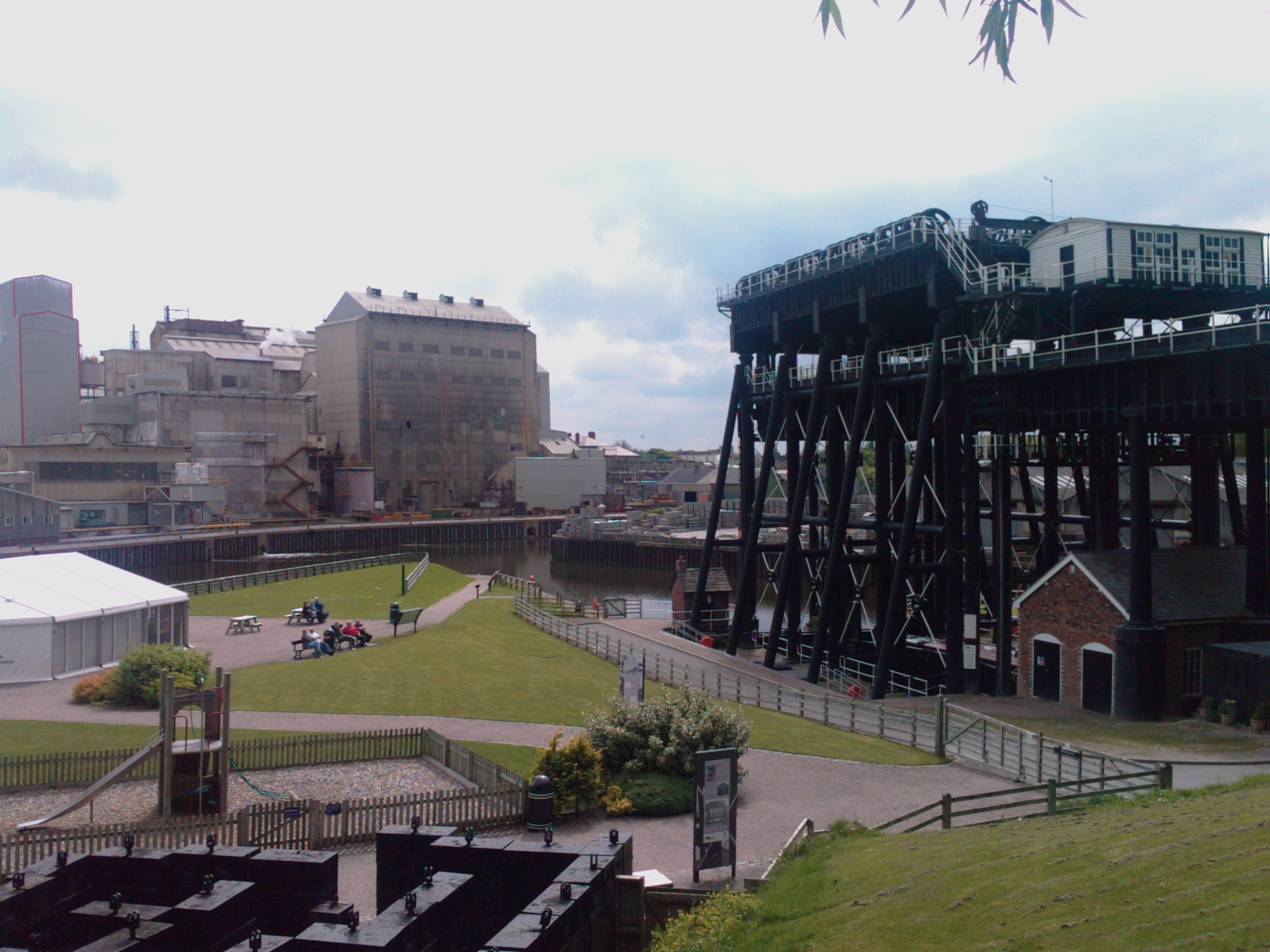 Tags: transport boat northwich lift
0 comments have been left

Make a Comment